We Rely On Your Support: If you would like to support Phoronix this autumn during these challenging times, you can enjoy our "Oktoberfest" sale... Phoronix Premium is available at a discounted rate for the rest of September. Learn more with the the 2021 Oktoberfest special.
Sapphire Radeon HD 2900XT 512MB Preview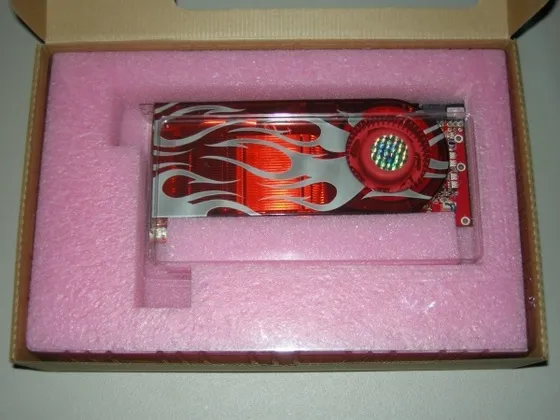 With the 512MB HD 2900XT costing about $400 USD, Sapphire had packaged the PCI Express graphics card very well to reduce the likelihood of any damage. The graphics card with its large heatsink was placed in between several centimeters of solid foam. Beneath this foam was a separate box that had contained all of the accessories.
The Sapphire HD 2900XT accessories consisted of an internal CrossFire bridge, two DVI to VGA dongles, one HDMI adapter, two video adapters, and two 4-pin molex to 6-pin PCI-E power connectors. With the HD 2900XT currently reigning as AMD's flagship GPU there is certainly quite a few extras with this graphics card. The documentation and CDs had consisted of the Sapphire user's manual, Steam's Half Life 2 Black Box offer, Futuremark's 3DMark 06, Catalyst Windows CD, Sapphire case sticker, CyberLink PowerDirector 4, and a copy of CyberLink's PowerDVD 6. Unless you are dual booting to Windows or using WINE, Cedega, or virtualizing a copy of Windows from Linux, the included software is rather useless.