We Rely On Your Support: Have you heard of Phoronix Premium? It's what complements advertisements on this site for our premium ad-free service. For as little as $3 USD per month, you can help support our site while the funds generated allow us to keep doing Linux hardware reviews, performance benchmarking, maintain our community forums, and much more. You can also consider a tip via PayPal.
Radeon Linux 4.11 + Mesa 17.1-dev vs. NVIDIA 378.13 Graphics Performance
With Mesa recently landing their RadeonSI GLSL on-disk shader cache and enabling it by default plus other recent optimizations, plus in kernel-space there now being Linux 4.11-rc1 and that showing potential improvements, here are some fresh benchmarks of AMD Radeon vs. NVIDIA on Ubuntu Linux.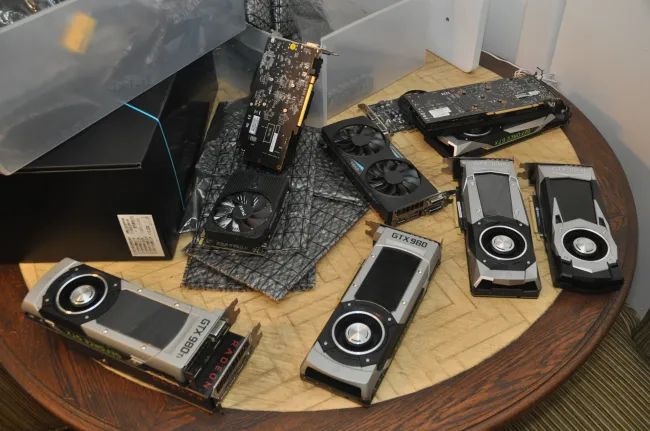 For this article are benchmarks of different graphics cards from AMD with AMDGPU+RadeonSI driver tests atop Mesa 17.1-dev and Linux 4.11-rc1 as of this week. The Radeon cards tested were the Radeon RX 480 and R9 Fury. Then on the NVIDIA side tests were done on the NVIDIA 378.13 driver atop the compatible Linux 4.9 kernel. The GeForce cards tested were the GeForce GTX 970, GTX 980, GTX 980 Ti, GTX 1060, GTX 1070, and GTX 1080. This graphics card comparison is currently being expanded in preparation for this week's NVIDIA GeForce GTX 1080 Ti Linux benchmarking comparison, thus why more NVIDIA cards are tested for this particular comparison.
A variety of OpenGL and Vulkan games were tested for this article via the Phoronix Test Suite benchmarking software. The intent of this article is to provide a bleeding-edge look at the Radeon vs. NVIDIA Linux consumer graphics card performance.