The Visual History of Fedora
Introduced on November 6, 2003 was the first official release of Fedora. Fedora Core 1 was based upon Red Hat Linux 9 and had shipped with the Linux 2.4.19 kernel, GNOME 2.4.0, and its codename was Yarrow.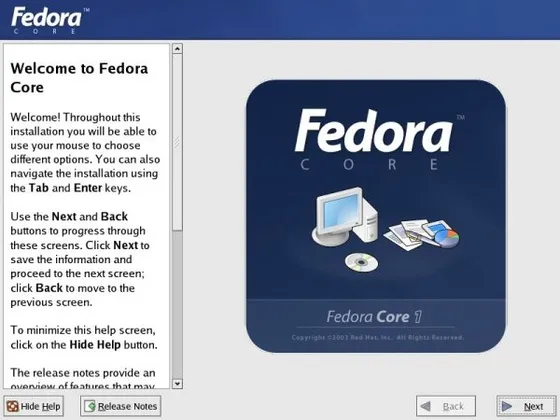 The Fedora installer is Anaconda, which is the Red Hat installer, but through the Fedora releases it has evolved quite a bit and has experienced a few makeovers.