Linux Image Quality Comparison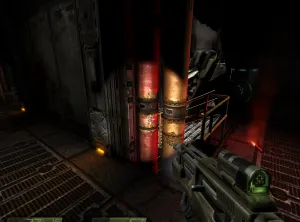 Moving onto the gaming image quality we had used Quake 4 v1.3 at 1280 x 1024 with high quality settings and no anti-aliasing or manufacturer-specific display optimizations.
In the first scene from Purification Center we see virtually no differences between the ATI and NVIDIA image quality. In the last photograph we see slightly more detail around the flare with the ATI sample.