We Rely On Your Support: Did you know that the hundreds of articles written on Phoronix each month are mostly authored by one individual working insane hours? Phoronix.com doesn't have a whole news room with unlimited resources and relies upon people reading our content without blocking ads and alternatively by people subscribing to Phoronix Premium for our ad-free service with other extra features. You can also consider a tip via PayPal.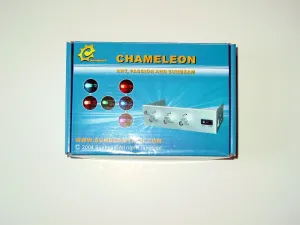 Computers over recent years have practically turned into fashion statements. With the increasing popularity of modding and LAN parties, it seems as if the beige box is no longer socially acceptable. Numerous manufacturers have begun to create dazzling arrays of different chassis modifications, lighting, and cable sleeving. One of the areas to receive the most attention has been case lighting due to the relatively painless installation and very low retail cost. One of the many manufacturers to partake in this phenomenon has been SunbeamTech. Today, one of SunbeamTech's latest lighting products - the Chameleon, accompanies us today. For those computer enthusiasts who are always challenged in finding the perfect color combination for your machine, this product may be right for you with its ability to mix the four LED laser beams between red, green, and blue colors.
Features:
· Contains 4 LED laser beams and one 5.25" control panel to adjust their colors
· Simply mix red, green, and blue colors as you like with the knobs on the control panel
· Super bright LED and low heat output
· Adjustable translucent housing of the laser beams
· Focal beam magnifier with removable lens
· Easy to fix these laser beams at any desired place with Velcro tapes
· Easy to install in front panel of your PC case and easy to operate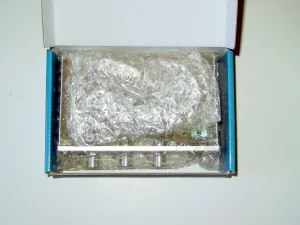 Contents:
Like many of SunbeamTech's similar lighting products, the Chameleon shipped in a small cardboard container. Displayed all over this container is different information and pictures relating to the product. Upon opening the container for ourselves, we found the Chameleon 5.25" controller with the four attached laser LEDs along with mounting screws for the controller and four pieces of double-sided tape to mount the LEDs wherever you desire. In addition, there was a simple sheet of paper that included how to properly remove the cable without damaging the connector. Although these parts aren't too incredibly fragile, bubble wrap was used to protect all of the contents.