SilverStone LC-14 Lascala HTPC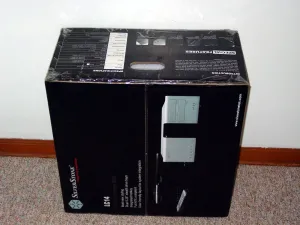 When one sets out to create their own HTPC (Home Theatre PC), it can be rather discouraging with the number of different computer chassis' on the market. Computer cases these days come in all shapes and sizes, with a variety of different physical modifications, but when you're looking for something that is robust yet elegant for a home theatre it can be rather difficult to find an adequate housing. Nevertheless, SilverStone Technology offers a special computer enclosure series with chassis' that are designated solely for HTPCs; this series is the Lascala. Up for review today, we'll be trying out the SilverStone LC-14 HTPC chassis.
Features:
· Bold new styling
· Dual 5.25" stealth drive bays
· Integrated hotkey
· Full ATX compliant
· User friendly layout for system integration
Contents:
Upon opening the SilverStone Technology cardboard packaging, we found the LC-14 case safely protected by several pieces of Styrofoam and protecting the 1.0mm SECC steel from being scratched was a thick plastic bag. When disassembling everything, we found no apparent damage to any of the chassis components. Inside of the case, underneath the 5.25" and hidden 3.5" drive bay, is a box, which contains all of the necessary hardware and instructions for mounting the components inside of the chassis. Unfortunately, not many of aspects of the chassis are actually tool-less.