We Rely On Your Support: Did you know that the hundreds of articles written on Phoronix each month are mostly authored by one individual working insane hours? Phoronix.com doesn't have a whole news room with unlimited resources and relies upon people reading our content without blocking ads and alternatively by people subscribing to Phoronix Premium for our ad-free service with other extra features. You can also consider a tip via PayPal.
Logisys Day & Night UV-Blue Inter-Switchable CCFL Kit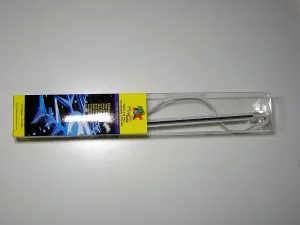 PC enthusiasts these days are constantly upgrading their systems with the latest hardware to feed their desire for faster and faster systems. However, most enthusiasts aren't just satisfied with having amazing performance, but they want their systems to stand out and be noticed when people see it. Over the past few years, custom cases, fancy lighting, and all sorts of other modding supplies have flooded the market. Logisys is one of the companies that compete in this market and it offers many quality custom cases and accessories. Today we have their, 12" Day & Night UV-Blue Inter-Switchable CCFL Kit for review. Will it stand out from the crowd or just fall in the middle of the pack? Let's find out.
Features:
· 2 in 1 blue and UV cold cathode lamps combined in one acrylic tube.
· One PCI back panel with UV-On, Blue-On and Off switch.
· Newly Designed Inverter with large output power.
· Input Voltage: 12V
· Output Voltage: 680V
· Brightness: 28,000~30,000cd/m2
· Life span: 30,000 hours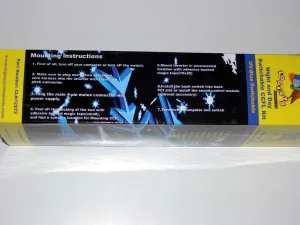 Contents:
Contained in the Logisys packaging were the following items:
· 12" Day & Night UV-Blue Switchable CCFL tube
· Attached inverter (stated to be more powerful)
· 3-mode switch for the expansion slot
· Velcro strips