We Need Your Support: Did you know that the hundreds of articles written on Phoronix each month are mostly authored by one individual working long hours? Phoronix.com doesn't have a whole news room with unlimited resources and relies upon people reading our content without blocking ads and alternatively by people subscribing to Phoronix Premium for our ad-free service with other extra features.
A Quick Look At The Windows Server vs. Linux Performance On The Threadripper 2990WX
One of the frequent requests/comments stemming from the launch-day Windows 10 vs. Linux benchmarks on the new AMD Threadripper 2990WX were questions about whether this 32-core / 64-thread processor would do better with Windows Server given Microsoft's obvious tuning of that Windows flavor to high core/thread counts... Well, here are some initial figures with Windows Server 2016 and a Windows Server 2019 preview.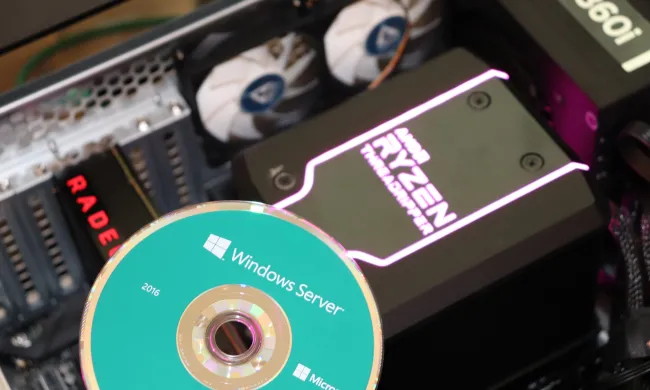 Given the immense interest and speculation about the Windows Server performance on the AMD Threadripper 2990WX, to see if it would give Linux better competition relative to Windows 10, I ran some initial benchmarks so far. I am still doing some more Windows vs. Linux exploration and benchmarking (a lot of other interesting tests from this new hardware) while for today are the Windows Server 2016/2019 results alongside the other operating system tests on this 2990WX system.
Complementing the Windows 10 Pro Build 17134 results from that previous article were Ubuntu 18.04.1 LTS, Clear Linux 24200, Antergos 18.7-Rolling. and openSUSE Tumbleweed. All of the benchmarks were carried out using the Phoronix Test Suite. And the hardware has stayed the same obviously throughout the entire testing process with the AMD Threadripper 2990WX at stock speeds with the ASUS ROG ZENITH EXTREME motherboard, Cooler Master Wraith Ripper heatsink, 4 x 8GB G-SKILL DDR4-3200MHz memory, 500GB Samsung 970 EVO NVMe SSD, and Radeon RX Vega 56 graphics.
The new data is from Microsoft Windows Server 2016 Essentials Build 14393 (long-term stable channel) and then the latest public preview/insiders build of Windows Server 2019 Build 17733. Obviously all of the operating systems tested were the x86 64-bit builds. Let's see this quick look at the Windows Server performance.