Show Your Support: Did you know that you can get Phoronix Premium for under $4 per month? Try it today to view our site ad-free, multi-page articles on a single page, and more while the proceeds allow us to write more Linux hardware reviews. At the very least, please disable your ad-blocker.
Windows Server 2016 vs. FreeBSD 11.2 vs. 8 Linux Distributions Performance Benchmarks
Given the recent releases of FreeBSD 11.2, Scientific Linux 6.10, openSUSE Leap 15, and other distribution updates in the past quarter, here are some fresh benchmarks of eight different Linux distributions compared to FreeBSD 11.2 and Microsoft Windows Server 2016. The tested Linux platforms for this go-around were CentOS 7.5, Clear Linux 23610, Debian 9.4, Fedora Server 28, openSUSE leap 15.0, Scientific Linux 6.10, Scientific Linux 7.5, and Ubuntu 18.04 LTS.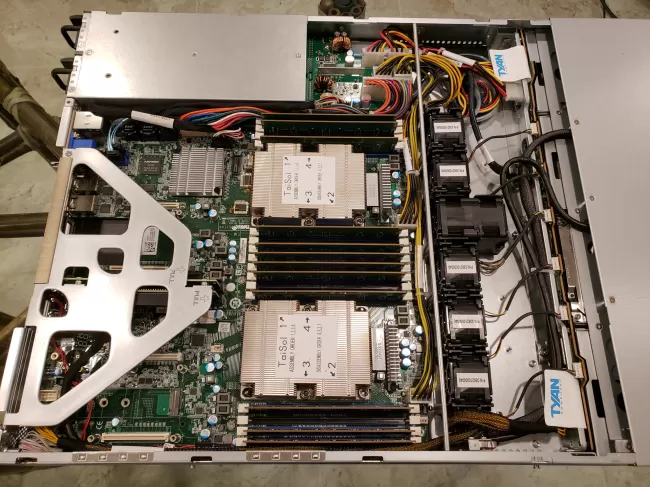 Given the enterprise/server operating system focus of this latest round of Linux distribution benchmarking, a high-end Tyan server was used for testing consisting of dual Intel Xeon Gold 6138 CPUs yielding a total of 40 cores / 80 threads, 96GB of DDR4 ECC memory, and a 256GB Samsung 850 SATA 3.0 SSD. The Tyan GT24E-B7106 1U Xeon Scalable barebones server has continued working out wonderfully on all major Linux distributions in our testing of this high-performance server since last year.
The hardware was maintained the same throughout the entire testing process (any of the reported hardware differences on the system table just come down to how each component is detected/reported via the OS interfaces).
Above is a look at the various software details on each of the operating systems under test. Each of the operating systems were cleanly installed and subsequently tested with their default configurations/settings.
All of these reference benchmarks were run in a fully-automated and reproducible manner using the open-source Phoronix Test Suite benchmarking software across Linux, macOS, Windows, and BSD software platforms. These benchmark results are largely being put out for reference purposes and out of personal curiosity, so feel free to take these results as you wish.