Western Digital VelociRaptor WD1500HLHX
Our Linux hardware review today is of the Western Digital VelociRaptor, an enterprise-grade HDD that Western Digital claims is the "Fastest SATA Hard Drive On The Planet." The Serial ATA 3.0 disk drive spins at 10,000 RPM, but how's its Linux performance?
The Western Digital WD1500HLHX is the 150GB version of the VelociRaptor. The Serial ATA 3.0 hard disk drive spins at 10,000 RPM and has 32MB of cache (it would have been more competitive to see a 64MB cache like some other HDDs, but we'll see how it performs in our benchmarks). The VelociRaptor is a 2.5-inch HDD but is mounted within a 3.5-inch "Icepack Mounting Frame" for cooling off the drive with its built-in heatsink.
The VelociRaptor WD1500HLHX is rated for a 1.4 million hour MTBF and is backed by Western Digital with a five-year warranty. Pricing on the drive is currently $90 USD retail, but back during the holidays this 150GB HDD could be found for about $50, which is when I decided to buy the drive for one of the test systems going into the Phoromatic test farm for the Phoronix Test Suite. Prior to commissioning the 10,000 RPM SATA3 HDD for its purposes, I ran some benchmarks on another system and compared the performance to other hard drives and solid-state drives.
With having done the tests on the Western Digital VelociRaptor in early December, I used the same system and result base as used in the Seagate 1TB Solid-State Hybrid Drive review (Seagate ST1000DX001). Disk drives normally aren't a big focus at Phoronix, but the comparison test drives included the Seagate ST1000DX001 SSHD (1000GB; 7200RPM; SSHD 4GB SSD; 64MB Cache), Western Digital WD1600JS-00M HDD (160GB; 7200RPM; 8MB Cache), Seagate Barracuda 7200.10 ST3320620AS HDD (320GB; 7200RPM; 16MB Cache), OCZ Vertex 2 (60GB SSD), and OCZ Vertex 3 (240GB SSD).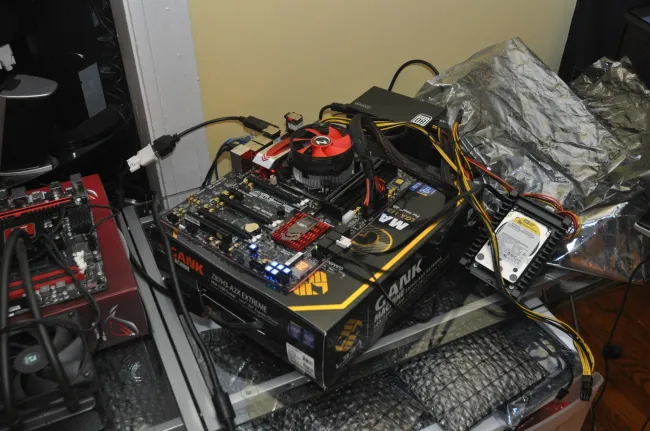 All testing was done from Ubuntu 13.10 x86_64 and with the Linux 3.12 mainline kernel. All disk drives were formatted to the EXT4 file-system during benchmarking.
Besides showing the results here of the Western Digital VelociRaptor compared to five other HDD/SSD/SSHDs, you can also easily compare your own disk drive's performance against these results using the open-source Phoronix Test Suite software. After loading up the Phoronix Test Suite, simply run phoronix-test-suite benchmark 1312105-SO-VELOCIRAP37 to carry out these same tests in a fully repeatable, completely automated, side-by-side performance comparison on Linux systems.