Show Your Support: Have you heard of Phoronix Premium? It's what complements advertisements on this site for our premium ad-free service. For less than $4 USD per month, you can help support our site while the funds generated allow us to keep doing Linux hardware reviews, performance benchmarking, maintain our community forums, and much more.
Ubuntu 14.10 Linux 32-bit vs. 64-bit Performance
Given yesterday's story about Ubuntu 16.04 LTS potentially being the last 32-bit release if that proposal goes through, and given the number of people still running 32-bit Linux distributions on Intel/AMD hardware that is 64-bit capable, here's some fresh x86 vs. x86_64 benchmarks using Ubuntu 14.10.
Using Ubuntu 14.10 with the latest daily development ISOs today -- just ahead of this week's official Utopic Unicorn debut -- I did clean installs of both x86 and x86_64 flavors and carried out the same benchmarks with the same settings. Using the open-source Phoronix Test Suite automated benchmark framework made all testing easy and effortless.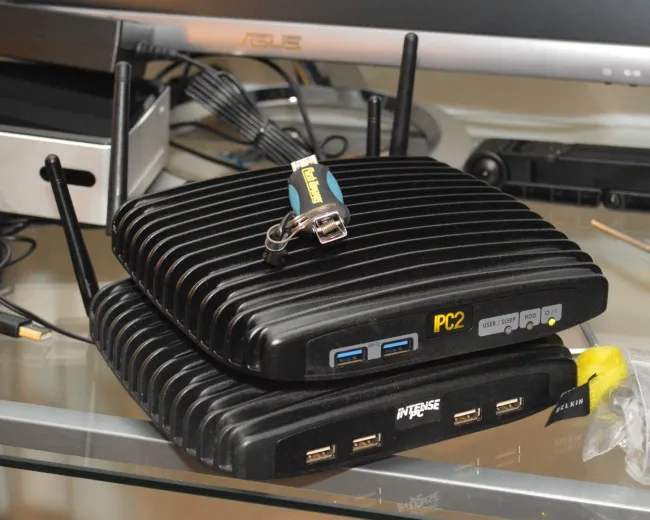 The hardware used for benchmarking in this article was the CompuLab Intense-PC2 that features an Intel Core i7 4600U Haswell processor. The Core i7 4600U is a dual-core, low-power (15 Watt) processor that is clocked at 2.1GHz with a 3.3GHz Turbo Frequency.
This testing done via the Phoronix Test Suite and OpenBenchmarking.org is quite straightforward to compare Ubuntu 14.10 32-bit vs. 64-bit so let's jump straight to the results.