Show Your Support: This site is primarily supported by advertisements. Ads are what have allowed this site to be maintained on a daily basis for the past 18+ years. We do our best to ensure only clean, relevant ads are shown, when any nasty ads are detected, we work to remove them ASAP. If you would like to view the site without ads while still supporting our work, please consider our ad-free Phoronix Premium.
Ubuntu 12.04.2 LTS vs. Ubuntu 13.04 Benchmarks
For those that may be currently running Ubuntu 12.04.2 as the latest Ubuntu Linux Long-Term Support release but are considering upgrading to Ubuntu 13.04 for better performance, here are benchmarks comparing the two Ubuntu Linux releases when tested on an Apple MacBook Pro and Lenovo ThinkPad. Overall, there's a few areas where the new Ubuntu Linux release delivers worthwhile performance improvements over the year-old Ubuntu 12.04 LTS.
The Apple MacBook Pro used sports an Intel Core i5 520M processor with Intel Ironlake graphics and an OCZ Agility 2 SSD. The Lenovo ThinkPad W510 meanwhile beared an Intel Core i7 720QM processor with NVIDIA Quadro FX880M graphics and a 160GB Intel SSD. This article isn't about comparing the two laptops themselves but showing off the Ubuntu 12.04 vs. 13.04 performance on two distinct systems. Ubuntu 12.04.2 LTS and Ubuntu 13.04 were compared on these two independent systems when cleanly installed and using the stock settings/packages.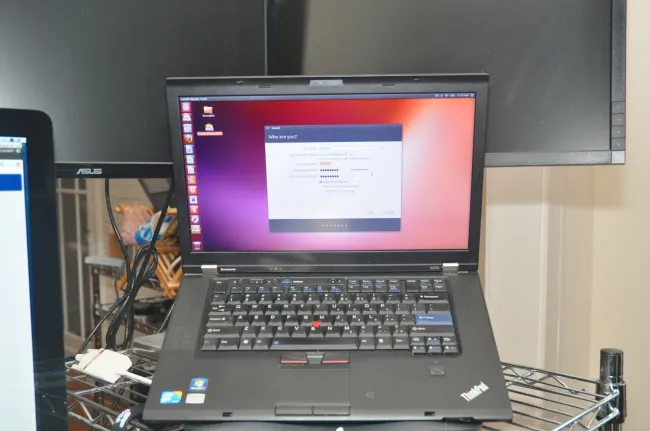 Ubuntu 12.04.2 LTS uses the back-ported Ubuntu 12.10 kernel and open-source graphics packages as part of the better Linux desktop enablement on Long-Term Support releases. Ubuntu 12.04.2 LTS brings the Linux 3.5.0 kernel, Unity 5.18.0, Mesa 9.0.2, and GCC 4.6.3. Ubuntu 13.04 as of this week meanwhile ships the Linux 3.8.0 kernel, Unity 7.0.0, Mesa 9.0.3, and GCC 4.7.2. Sadly, Mesa 9.1 hasn't entered the Ubuntu 13.04 repository for providing better open-source graphics support. The kernel upgrade plus newer Unity/Compiz alone should provide some performance gains as far as the OpenGL/game tests are concerned.
All Ubuntu Linux benchmarking is handled in a fully-automated, standardized, and completely reproducible manner using the open-source Phoronix Test Suite automated benchmarking software.