Ubuntu 17.10 Ships Today - Arguably Its Most Interesting Release In Years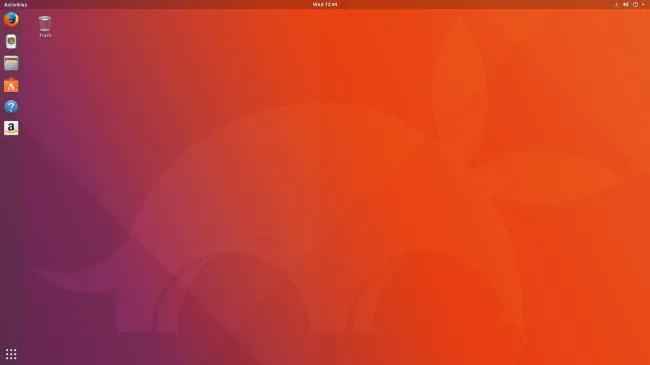 Abandoning their convergence dream earlier this year and with that the sun-setting of the Unity desktop environment and Mir display server, Ubuntu 17.10 is shipping today with its new GNOME-powered desktop backed by Wayland.
If you haven't yet fired up an Ubuntu 17.10 installation, it's a Unity-inspired GNOME experience and not simply the stock GNOME Shell. Unity 7 users should be relatively happy with the experience as well as those already satisfied GNOME users. And, yes, assuming you are on a supported system, Wayland is the default display experience while via the GDM log-in manager (LightDM has also got the boot from Ubuntu 17.10) you can opt for the traditional X.Org experience.
The Ubuntu 17.10 Wayland experience in my Artful testing in recent weeks has been relatively solid. Some games/applications relying upon XWayland will take a performance hit, I've run into DisplayPort AMDGPU display issues under Wayland on Ubuntu 17.10, and some other minor snafus but relatively good overall. NVIDIA binary driver users will still be left on the stock xorg-server.
Another issue I've encountered is that those having a KMS-enabled driver but with LLVMpipe software rendering: such as if using a server/workstation relying upon the AST display with the AST KMS driver, will still boot to Wayland by default and that's a painfully slow experience even on beefy hardware with LLVMpipe while it's much faster instead using a X.Org Server session in this case.
Ubuntu 17.10 also ships with some GNOME extension changes and other UI/UX tweaks done by Canonical developers.
Notably, the window buttons are also back on the right hand side now!
Under the hood, Ubuntu has stopped producing the 32-bit desktop images at long last. Ubuntu 17.10 is riding on the Linux 4.13 kernel, Mesa 17.2.2, GNOME 3.26/3.26.1 packages, GCC 7.2.0, EXT4 by default, and X.Org Server 1.19 when needed. Firefox is still around as the default web browser. There's also been work by Ubuntu developers on better Bluetooth device support, WiFi captive portal handling, and other hardware improvements.
It's certainly a big difference compared to how Ubuntu looked back during its GNOME 2.x days a decade ago. As well, it will certainly be interesting to see how the desktop evolves come Ubuntu 18.04 LTS.
If you enjoyed this article consider joining Phoronix Premium to view this site ad-free, multi-page articles on a single page, and other benefits. PayPal or Stripe tips are also graciously accepted. Thanks for your support.