SilverStone Milo ML06
Linux System Build:
For the SilverStone Milo ML06 build I used a AMD Athlon 5150 APU with stock heatsink-fan, ASRock AM1H-ITX motherboard, 4GB of DDR3 system memory, SilverStone SFX ST30SF power supply, and 1TB SATA3 HDD.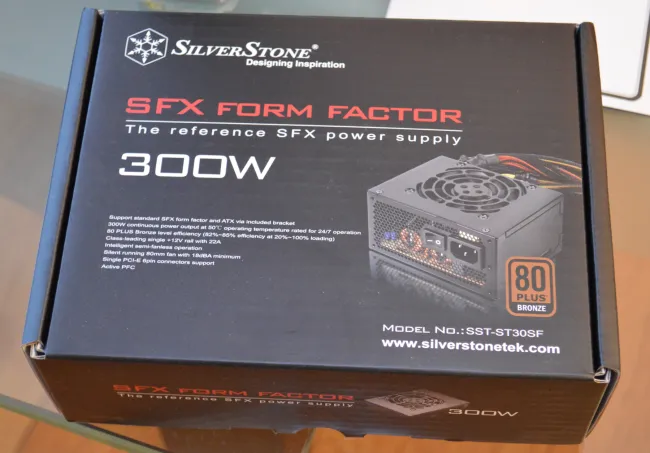 Assembling the system inside the Milo ML06 chassis was incredibly easy and took no time at all. As with nearly all SilverStone cases, the ML06 was wonderful to work with and didn't cause any headaches during the build process.
Conclusion:
The SilverStone ML06 is a very fine addition to the Milo case line-up. The ML06 is the smallest yet, is designed well and is very versatile with the choice of hardware options, is extremely suitable for a HTPC system and a range of other scenarios, and its cost is just $60 USD. Overall, for those looking for a nicely priced mini-ITX chassis, the SilverStone Milo ML06 is worthy of a hard look.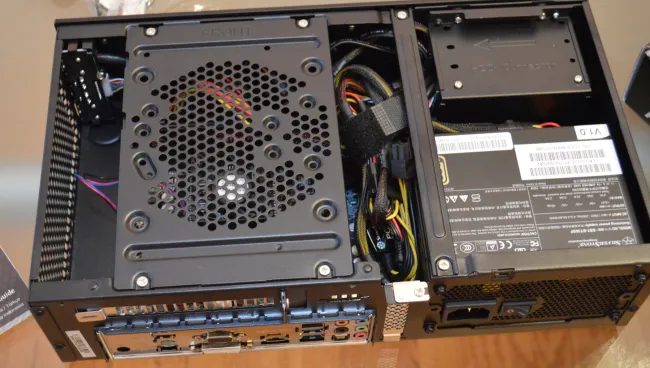 If you enjoyed this article consider joining Phoronix Premium to view this site ad-free, multi-page articles on a single page, and other benefits. PayPal tips are also graciously accepted. Thanks for your support.