Scythe Mugen MAX
If you plan to buy an Intel Core i7 5960X Haswell-E or any other high-end processor, a good heatsink is needed especially if you plan to do any overclocking. In looking at a new cooling option today we're trying out the Scythe Mugen MAX.
The Scythe Mugen MAX was announced this summer as an extra-large CPU tower heatsink that also is equipped with a 140mm fan. The Mugen MAX features a nickel-plated copper baseplate with aluminum fins around the heatpipes. Scythe calls this design the T-M.A.P.S. or Three-dimensional Multiple Airflow Pass- through Structure. Clipping onto the front of the structure is the 140mm GlideStream fan while there's also the option of clipping a secondary fan on the rear.
The heatsink mounting system for the Mugen MAX is derived from the Mugen 4 and is designed to be straightforward, easy, and be as compatible as possible. The Scythe Mugen MAX should be able to mount on almost any recent AMD or Intel socket out there. Or more specifically on the Intel side is the LGA 775, 1150, 1155, 1156, 1366, and 2011. On the AMD side is support for AM2, AM2+, AM3, AM3+, FM1, FM2, and FM2+.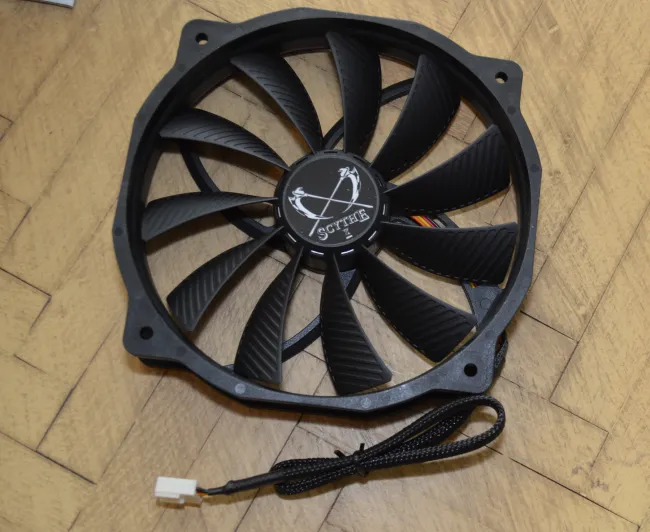 The only potential issues with mounting the heatsink come down to some LGA-2011 motherboards with eight DIMM slots that some of them might be positioned too closely to the heatsink / socket area and could obstruct the installation if they're occupied with RAM. The height of the heatsink might also be a problem for lower profile ATX enclosures with the heatsink measuring up to 145 x 86 x 161 mm. The weight on this heatsink though is only 720 grams.