Show Your Support: Did you know that you can get Phoronix Premium for under $4 per month? Try it today to view our site ad-free, multi-page articles on a single page, and more while the proceeds allow us to write more Linux hardware reviews. At the very least, please disable your ad-blocker.
Radeon vs. NVIDIA Performance For HITMAN On Linux With 17 GPUs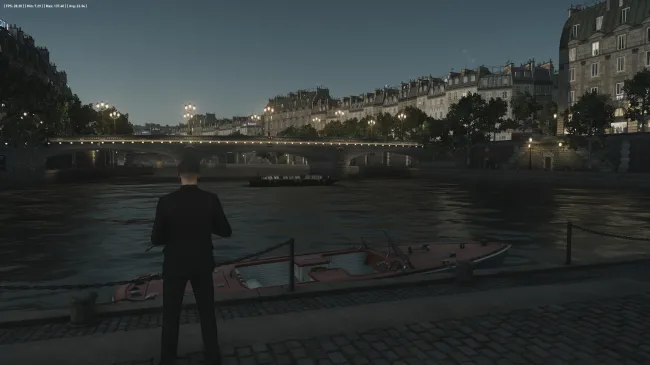 Last week Feral Interactive released the much anticipated Linux port of HITMAN, which debuted for Windows last year. Now that there's benchmark support for HITMAN on Linux, I have been running a number of tests for this game that's powered by the Glacier Engine and making use of OpenGL for rendering on Linux. In this article are our initial AMD Radeon performance figures making use of the RadeonSI Gallium3D driver compared to NVIDIA's driver and the assortment of GeForce results published yesterday.
Feral's HITMAN Linux port release was greeted by Radeon support when using Mesa 13.0 or newer, which was a great accomplishment to see as often with new Linux game port releases they tend to not officially support Radeon/Mesa at launch. Feral lists the minimum AMD requirement as a Radeon R9 270X or better and using Mesa 13.0.3 or newer. But they recommend a Radeon R9 290 when it comes to AMD graphics, also with Mesa 13.0.3+ and no mention of AMDGPU-PRO. This is in comparison to the Windows version of the game listing a Radeon HD 7870 as the minimum or their recommended GPU is the Radeon R9 290 too.
I have been testing various Radeon GPUs with HITMAN when running Mesa 17.1-dev and overall it's been a very good experience. With a few GPUs like the R9 270X on Mesa Git I was noticing some incorrect rendering (namely some occasional black textures), but that didn't happen with the Fiji or Polaris GPUs. Overall it was a great experience and particularly with the higher-end GPUs the results were quite nice.
The screenshots shown in this article were captured when using Mesa 17.1-dev with Radeon hardware on the Linux 4.10 kernel. The 17 cards tested included:
1: GeForce GTX 680
2: GeForce GTX 780 Ti
3: GeForce GTX 950
4: GeForce GTX 960
5: GeForce GTX 970
6: GeForce GTX 980
7: GeForce GTX 980 Ti
8: GeForce GTX 1050
9: GeForce GTX 1050 Ti
10: GeForce GTX 1060
11: GeForce GTX 1070
12: GeForce GTX 1080
13: Radeon R9 270X
14: Radeon R9 285
15: Radeon R7 370
16: Radeon RX 480
17: Radeon R9 Fury
Not as many Radeon GPUs were tested as NVIDIA due to not having as much Radeon hardware with usually having to purchase those GPUs myself. All cards were tested on the same system. The NVIDIA GPUs were using the 387.13 binary driver on Ubuntu 16.10.
Enough said, let's get on to see how HITMAN is performing with the open-source Linux graphics driver stack!