Phoenix HyperSpace: An Instant-On Linux Environment?
HyperSpace does use Linux as is evident from the HyperSpace web browser, which is a customized version of Firefox. The web browser is themed a lot like Microsoft Internet Explorer. From the about area it does show that it's Linux i686.
The lightweight and restricted file manager in use by HyperSpace is the X File Explorer. The file manager does not support accessing files outside of the home directory.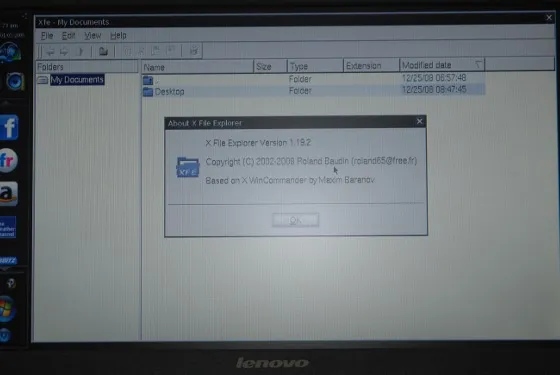 When booting into HyperSpace, the Gecko-powered browser starts by default while along the left hand side of the screen are all of the options. Most of the icons are for Internet services such as G-Mail, Meebo, YouTube, Facebook, Flickr, Amazon, The Weather Channel, and Orbitz. The only local applications are for a My Documents area, which launches the X File Explorer, and then an icon to just launch the web browser. These icons are the same between the different versions of HyperSpace.