NVIDIA GeForce 337 Beta Driver Linux Overclocking Trials
NVIDIA released their first 337 Linux driver beta earlier this week and it finally brings GPU overclocking support for the GeForce 400 "Fermi" series and newer, up through the latest-generation Maxwell graphics hardware.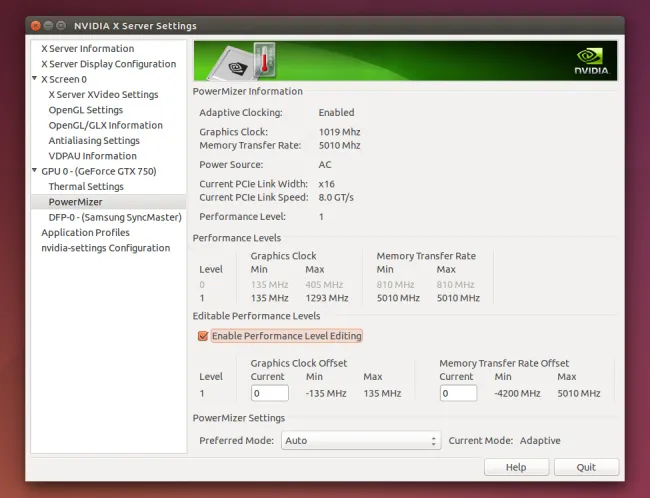 I've already written about how to overclock new NVIDIA GPUs on Linux while in this article is a wide range of reference results when overclocking various Fermi / Kepler / Maxwell GPUs to different GPU core and vRAM frequencies. The earlier article explains how the new CoolBits overclocking is more complicated than the older overclocking model: they're no longer just straight-forward sliders for the GPU core and video memory frequencies, and there's also no "auto detect" feature for easily finding the optimal frequencies. As a result, for this article were Linux OpenGL tests from a handful of GeForce GPUs when simply supplying various positive offsets for the NVIDIA GPU core and video memory.
These tests are by no means trying to show the maximum overclocking potential for the each of these graphics cards but simply various reference values. I was bumping the core and video RAM frequencies in about 50~100MHz increments until hitting system instabilities and that's about it. If you want to find out how to tweak the maximum potential out of your graphics cards, there are many sites on the Internet for that purpose.
The graphics cards used for these NVIDIA Linux 337.12 Beta overclocked reference values were the GeForce GTX 460, GTX 680, GTX 750, GTX 770, and GTX 780 Ti. On the graphics, the values following the model name indicate the GPU core offset followed (in MHz) followed by the video memory offset. All benchmarking was handled via the Phoronix Test Suite software.