Show Your Support: Did you know that you can get Phoronix Premium for under $4 per month? Try it today to view our site ad-free, multi-page articles on a single page, and more while the proceeds allow us to write more Linux hardware reviews. At the very least, please disable your ad-blocker.
NVIDIA GeForce GTX 1070 Ti, Takes On The Radeon RX Vega 64 Under Linux
Last week NVIDIA began shipping the GeForce GTX 1070 Ti graphics card as an offering at the $449 USD price point to undercut the Radeon RX Vega 56. Here are some benchmarks of the GeForce GTX 1070 Ti under Linux with the latest OpenGL/Vulkan drivers compared to Radeon RX Vega, the rest of the Pascal GPUs, and other graphics cards under a variety of different Linux gaming benchmarks with 12 cards in total being tested this round.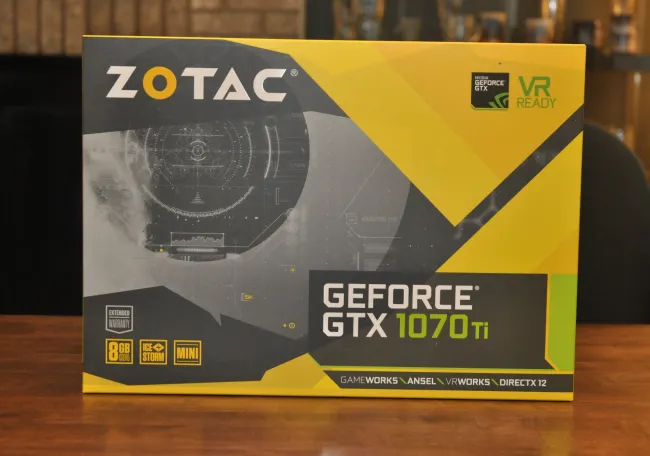 The GeForce GTX 1070 Ti has 2432 CUDA cores compared to 1920 on the non-Ti 1070 and its base clock frequency is at 1607MHz compared to 1506MHz with the non-Ti model. There's still 8GB of GDDR5 on a 256-bit memory bus, 1683MHz boost clock speed, SLI support, and the rest of the similarities with the GTX 1070 that retails for about $50 less than the 1070 Ti.
NVIDIA hadn't sent out a GTX 1070 Ti Founder's Edition review sample so I ended up purchasing the Zotac GeForce GTX 1070 Ti Mini for our initial testing. This is quite an interesting graphics card with the full potential of the GTX 1070 Ti while claiming to be the "world's smallest GTX 1070 Ti" with a shorter PCB.
Zotac employs a dual fan heatsink for cooling the GeForce GTX 1070 Ti and thus still occupying two expansion slots. But this Zotac GTX 1070 Ti should be able to fit comfortably in most small form factor / HTPC systems out there. The dimensions come in at 211 x 125 x 41mm.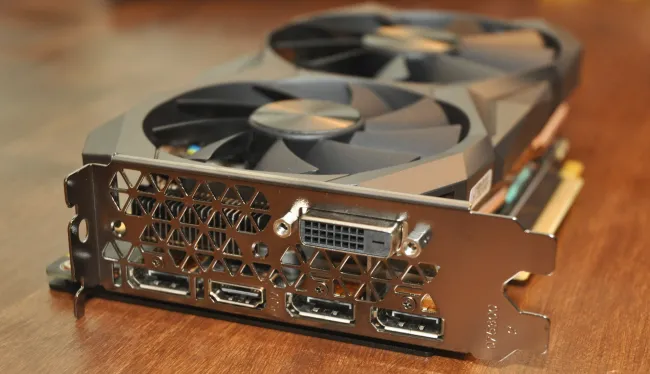 The Zotac GeForce GTX 1070 Ti Mini has three DisplayPort 1.4, one HDMI 2.0b, and one DVI-D connector.
The power consumption of the GeForce GTX 1070 Ti is rated at 180 Watts and requires an 8-pin PCI Express power connector.