Noctua NH-L9a-AM4: A Very Low-Profile AMD Ryzen Cooler
The performance of the Noctua NH-L9a-AM4 ended up being comparable to the Wraith Spire but quieter and at a fraction of the height.
For around four hours under various workloads, the Phoronix Test Suite was running benchmarks while monitoring the CPU core temperature with the Wraith Spire in the PWM mode, the Noctua NH-L9a-AM4 in PWM mode, and the Noctua cooler again when the NF-A9x14 fan was set to run at full-speed. The Ryzen 5 3400G setup was within a Rosewill 2U chassis during all of the heatsink testing.
When looking at the CPU thermal metrics for the entire duration of the benchmarking, the NH-L9a-AM4 was just about the same as the Wraith Spire with an average temperature of 51 degrees for the Ryzen 5 3400G. If wanting the AM4 chip to run cooler, when running the fan at full-speed the average temperature was 47 degrees. More thermal data for those interested via this OpenBenchmarking.org result file.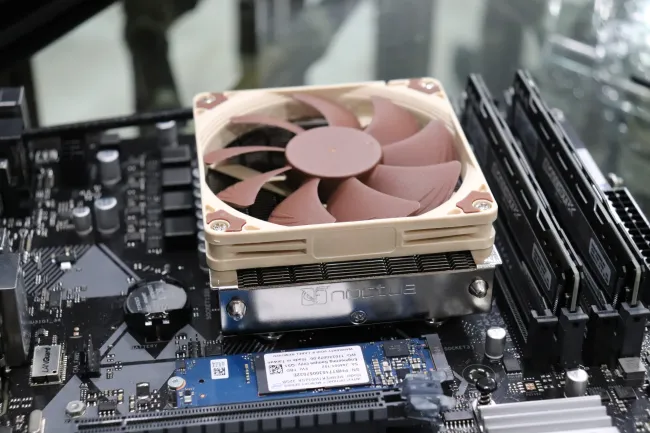 Overall I am happy with the purchase of the Noctua NH-L9a-AM4 and at around $40 USD is one of the shortest and quietest AM4 heatsinks on the market.
If you enjoyed this article consider joining Phoronix Premium to view this site ad-free, multi-page articles on a single page, and other benefits. PayPal or Stripe tips are also graciously accepted. Thanks for your support.