Noctua NH-L9a-AM5 Low-Profile Heatsink Works Great For 2U AMD Ryzen AM5 Servers
Over the span of 9 hours running benchmarks on the AMD Ryzen 9 7900 with each heatsink, the Noctua NH-L9a-AM5 low-profile heatsink managed to deliver cooling performance comparable to using the much larger AMD Wraith heatsink.
No differences in the CPU peak frequency being achieved or the CPU package power consumption were observed when switching to the NH-L9a-AM5 heatsink.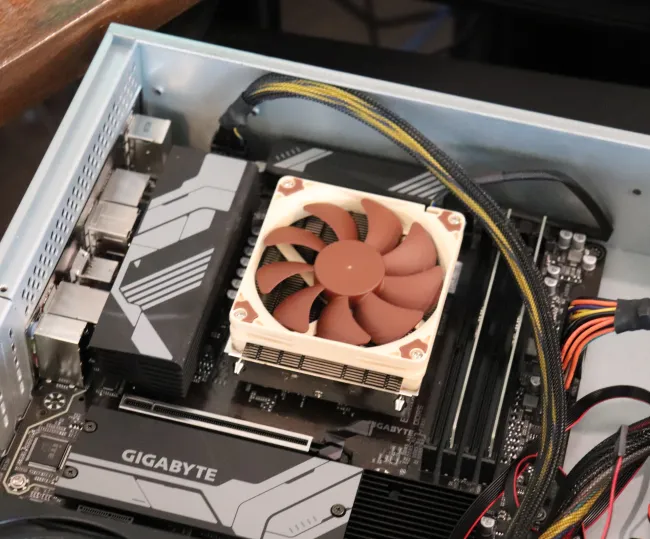 Those interested can see this result page with all of the individual benchmark results and per-test thermal/power metrics but long story short this low-profile heatsink from Noctua was working out great for cooling the Ryzen 9 7900 within a Rosewill 2U enclosure.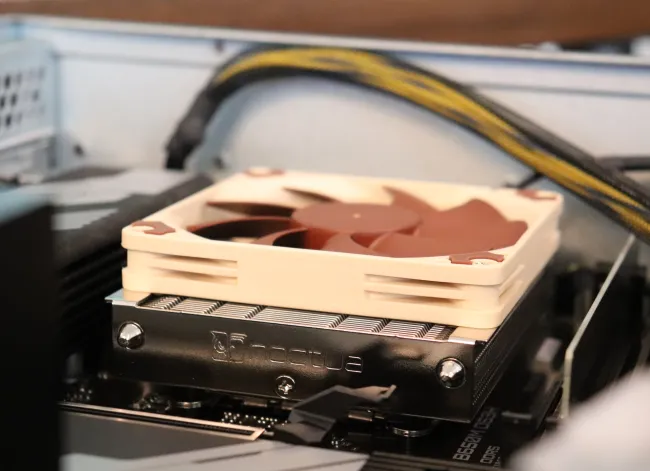 For those looking to assemble either a 1U/2U Ryzen 7000 series server or other HTPC/SFF type build, there is now an excellent low-profile cooling option for AMD AM5 65 Watt processors with the NH-L9a-AM5 -- or the NH-L9a-AM5 chromax.black for those preferring an all-black color scheme over Noctua's usual styling. The NH-L9a-AM5 heatsinks are very low profile and build off the success of the NH-L9a-AM4 that worked out very well for earlier AMD Socket AM4 motherboards.
The Noctua NH-L9a-AM5 is currently retailing for around $45 USD from the likes of Amazon.com (affiliate link) which is a rather fair price for Noctua's quality cooling products. Thanks to Noctua for kindly providing the NH-L9a-AM5 heatsinks for testing at Phoronix and I look forward to continue stressing them within Ryzen 7000 series SOHO server environments -- and picking up more of these heatsinks when having more AM5 2U servers deployed.
If you enjoyed this article consider joining Phoronix Premium to view this site ad-free, multi-page articles on a single page, and other benefits. PayPal or Stripe tips are also graciously accepted. Thanks for your support.