Protecting The 32+ System Linux Test Farm With Nest Protect
Installation of the Nest Protect is pretty much like any other smoke detector, albeit there's the syncing process by first using the Nest application from an Android or iOS device.
This article was just intended as a short write-up about the Nest Protect for anyone considering the product or may have not heard of it. The three Nest Protects are running without issues, can be conveniently monitored from iOS/Android devices, and provide an extra peace of mind when running so many systems around and for the home office. Hopefully my Nest Protects never have to be "benchmarked" more beyond this!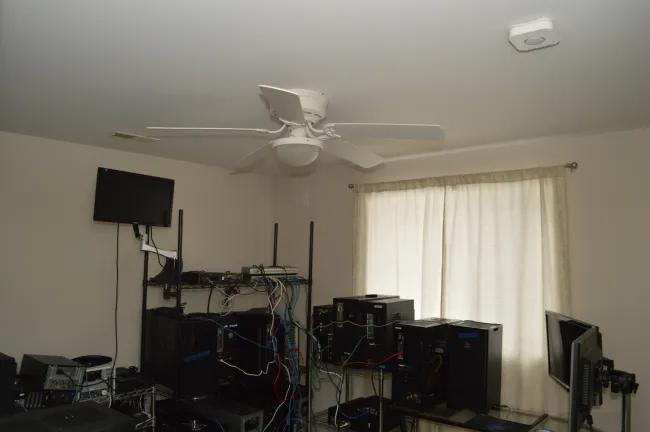 The only real downside to these alarms is their price: in the US the Nest Protect sells for $99 USD at Amazon.com and all other major retailers. It's worth it though in the end for the added safety when I've devoted my life to all my work and wish to protect against any possible disasters. Protecting Phoronix operations beyond Nest is also a separate security and monitoring system/service. If you're thinking about purchasing any Nest products, be sure to click the link above so you can support Phoronix in the process of making any Amazon.com purchases. Thanks!
If you enjoyed this article consider joining Phoronix Premium to view this site ad-free, multi-page articles on a single page, and other benefits. PayPal tips are also graciously accepted. Thanks for your support.