Show Your Support: This site is primarily supported by advertisements. Ads are what have allowed this site to be maintained on a daily basis for the past 19+ years. We do our best to ensure only clean, relevant ads are shown, when any nasty ads are detected, we work to remove them ASAP. If you would like to view the site without ads while still supporting our work, please consider our ad-free Phoronix Premium.
MSI Radeon R7 370 GAMING 4G
Aside from the new Fury line-up, AMD's Rx 300 series has been a bit of a let-down with being essentially yet-another-rebrand. The Radeon R7 370 and the rest have troubles competing in performance and efficiency to NVIDIA's thrilling GeForce GTX Maxwell line-up. However, if there's any benefit of this Trinidad PRO GPU being based on three year old GCN 1.0 technology is that the open-source Linux driver support is mature. Obviously an upgrade from the Radeon HD 7800 or R7 260/270 series wouldn't be worthwhile, but if you're still using a graphics card on the open-source R600 Gallium3D driver for its mature support, the R7 370 could be a nice upgrade and will get you on the modern RadeonSI Gallium3D driver.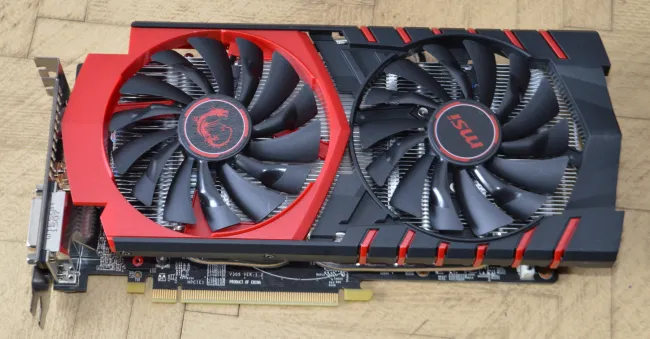 The R7 370 will work out-of-the-box on modern Linux distributions with sufficient OpenGL performance for many entry-level cases. For those wanting maximum performance, OpenGL 4.5 support, or a fully-working OpenCL compute stack, you'll still want to be running the proprietary AMD Catalyst driver on Linux. However, if you're buying this sub-$200 graphics card just for Linux desktop use-cases, a multimedia stack with UVD and VCE support via OpenMAX and VDPAU on Gallium3D, or just for a light gaming rig, the open-source AMD Linux driver is there and it works fine.
With the Radeon R9 285 Tonga that sells for just over $200 USD, the open-source driver support is still limited and just landing with the Linux 4.2 kernel, etc. With Linux 4.2, there's also no power management support for Tonga. This is since with Tonga GPUs and newer, they are using the new AMDGPU kernel driver rather than the "Radeon" DRM code, plus other big changes throughout the stack.
So if you are a Linux user looking for a sub-$200 graphics card with great open-source Linux driver support right now, the Radeon R7 370 isn't that bad of an option. The R7 370 will work fine and deliver on your needs. With NVIDIA's GTX 750 series there is recent open-source Nouveau driver support with hardware acceleration, but re-clocking isn't there and other limitations are present. The open-source Nouveau driver doesn't yet have hardware acceleration for any GTX 900 series graphics processors. NVIDIA to this day is primarily just backing the open-source Linux support for their Tegra designs and have only been of limited help thus far for open-source desktop GPU support.
Speaking specifically about the MSI Radeon R7 370 GAMING 4G, this model is quite appealing for its Twin Frozr V cooling solution. While idling and under light workloads, this graphics card powered down both of its fans. However, even while under full load, both fans were very quiet even for an open-air setup and there were no thermal-related issues to speak of.
Those interested in the MSI Radeon R7 370 GAMING 4G can be found currently for $179 USD at Amazon. Also, many thanks go out to MSI USA for sending over the R7 370 GAMING 4G as a review sample. MSI has been one of the most interested vendors lately in Linux support for consumers/enthusiasts/gamers and in supplying samples to Phoronix for our Linux hardware benchmarking / performance testing, etc.
If you enjoyed this article consider joining Phoronix Premium to view this site ad-free, multi-page articles on a single page, and other benefits. PayPal or Stripe tips are also graciously accepted. Thanks for your support.