MSI Radeon R7 370 GAMING 4G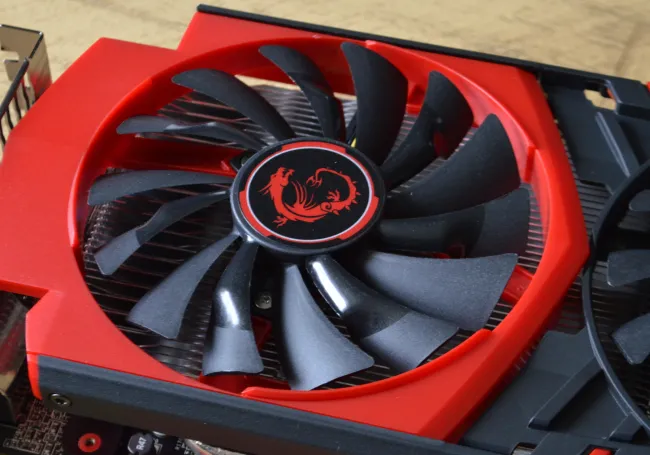 One of MSI's innovations with the R7 370 GAMING 4G is Twin Frozr V, their latest heatsink design, Compared to its predecessors at MSI, the Twin Frozr V is smaller, generates less noise, and features new "TORX" fan for offering maximum cooling performance. This graphics card continues featuring AMD's ZERO FROZR option for completing stopping the fan when the system is idling or engaging in light gaming or multimedia fans where the heatsink's design is sufficient enough to run without either fan spinning up. This is built into the graphics card's firmware and fortunately doesn't require any special software/driver -- thus it works out fine under Linux and I was quite surprised how often the fans stopped completely.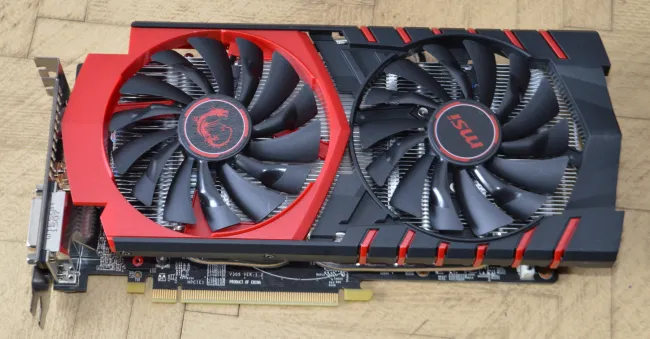 The MSI Radeon R7 370 also features a few LEDs built into the heatsink that can be used for going through different LED effects, should you have a case window or running in an open-air setup. Unfortunately, the MSI Gaming App is Windows-only and thus these LEDs aren't controllable at this time under Linux. I haven't yet done any digging to see if the support could be reverse-engineered, etc, but then again they're just some LEDs.
The MSI Radeon R7 370 GAMING 4G features two dual-link DVI connectors, one DisplayPort 1.2, and one HDMI 1.4a port.
The AMD R7 370 can consume up to 110 Watts and as such there is one 6-pin PCI Express power connector necessary for providing sufficient power.