Shadow of Mordor Performance: Windows 10 vs. Ubuntu Linux
Last week Middle-earth: Shadow of Mordor was released for Linux after this AAA game premiered for Windows last year. Following its release I ran some Shadow of Mordor Linux benchmarks (and part two). Today are results on the same system when comparing the performance of this game under Ubuntu 15.04 to that of Windows 10 x64 Pro.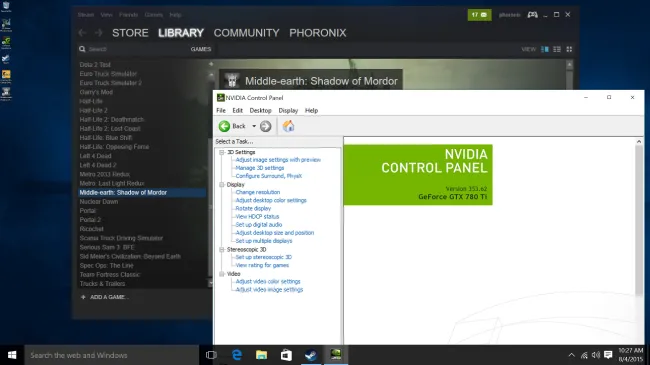 While I didn't plan to do a Windows vs. Linux comparison of Shadow of Mordor nor any other tests until if/when Feral Interactive Games is able to provide some command-line switches for automating the game benchmark on Linux, thanks to a number of kind Phoronix readers providing PayPal tips to continue running the benchmark manually outside of the Phoronix Test Suite, I spent the past few days running complementary Windows 10 benchmarks for this demanding game.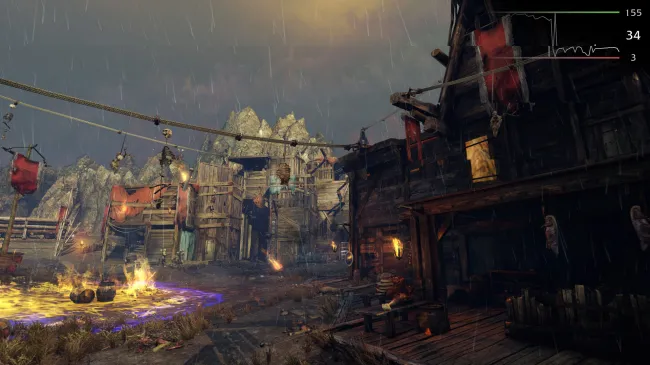 The same Core i7 5960X + Gigabute X99-UD4-CF + 4 x 4GB DDR4 memory + 240GB OCZ Vertex 3 system was used for all of the benchmarking under both Ubuntu 15.04 x86_64 and Windows 10 Pro x64. Under Linux the NVIDIA 352.21 driver was used while under Windows 10 was NVIDIA's 353.62 driver.
Only NVIDIA graphics cards were tested for this cross-OS comparison given that the AMD Catalyst Linux driver is a wreck with Shadow of Mordor. See the information in my original article about the current Catalyst Linux driver rendering issues, warnings, and horrific performance when using the AMD Catalyst driver for this newest AAA Linux game. The NVIDIA driver meanwhile runs fine. The open-source Linux drivers aren't yet compatible with this game due to needing a minimum OpenGL level of 4.3.
The NVIDIA graphics cards used for this Ubuntu 15.04 vs. Windows 10 comparison for Middle-earth: Shadow of Mordor were a GeForce GTX 750, GTX 760, GTX 780 Ti, GTX 980 Ti, and GTX TITAN X. The game was tested at 1920 x 1080 and 3840 x 2160 with low, high, and ultra graphical quality settings as exposed through the in-game menu. On the following pages are these first Windows 10 vs. Linux benchmarks for this exciting game powered by the LithTech Jupiter EX engine. Feral Games' port of Shadow of Mordor to Linux is native and not relying upon Wine or any wrapper-layers (e.g. eON) for compatibility.