Benchmarks: Mandriva 2010.1, PCLinuxOS 2010, Ubuntu 10.04, openSUSE 11.3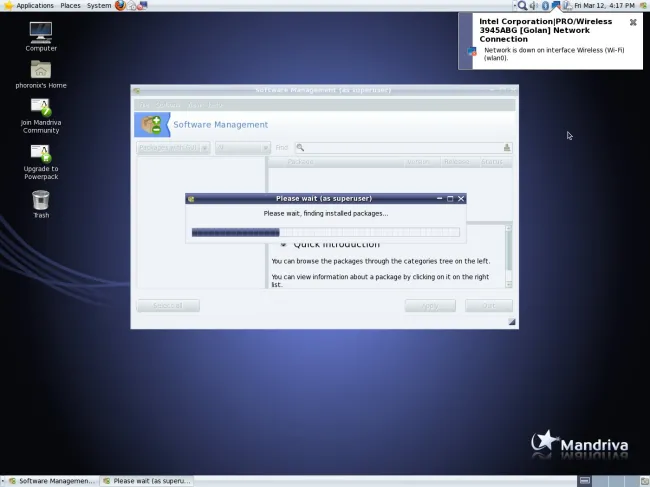 This early development comparison of Ubuntu 10.04, Mandriva 2010.1, PCLinuxOS 2010, and openSUSE 11.3 produced some of the most interesting results as of late in terms of comparing different Linux desktop distributions. When looking solely at the number of wins for the 12 tests, PCLinuxOS 2010 Beta ended up taking the gold in six of the tests while Mandriva, Ubuntu, and openSUSE each took two. In some tests it was fierce competition between the radically different distributions. Intriguing us the most though were the OpenGL tests where Mandriva and the Mandriva-based PCLinuxOS are sharply outperforming Ubuntu and openSUSE at least with a Mobility Radeon X1400 and its open-source R500 driver stack. In other tests, Mandriva had struggled a great deal while PCLinuxOS leveraging the BFS scheduler and other optimizations appears to be of measurable benefit.
If you enjoyed this article consider joining Phoronix Premium to view this site ad-free, multi-page articles on a single page, and other benefits. PayPal or Stripe tips are also graciously accepted. Thanks for your support.