Show Your Support: Did you know that the hundreds of articles written on Phoronix each month are mostly authored by one individual? Phoronix.com doesn't have a whole news room with unlimited resources and relies upon people reading our content without blocking ads and alternatively by people subscribing to Phoronix Premium for our ad-free service with other extra features.
ROC-RK3328-CC: A Raspberry Pi Competitor With Gigabit Ethernet, USB3, DDR4
The folks from LoverPi.com have sent out some of their newest ARM SBCs. What we're taking a look and benchmarking first is the Libre Computer Board ROC-RK3328-CC. Pricing on this board, which was developed between the Libre Computer Project and Firefly, starts at $35 USD with 1GB of DDR4 but at $80 USD a 4GB version can be acquired. This quad-core 64-bit ARM board has modern features like Gigabit Ethernet, USB 3.0, and other interfaces over what is found with current generation Raspberry Pi hardware.
The ROC-RK3328-CC as implied by the model number employs a Rockchip RK3328 SoC. This chip has four ARM Cortex-A53 cores running up to 1.5GHz and ARM Mali-450 MP2 graphics. This ARM SBC comes in 1GB / 2GB / 4GB versions but aside from the DDR4 memory capacity the other specifications are the same.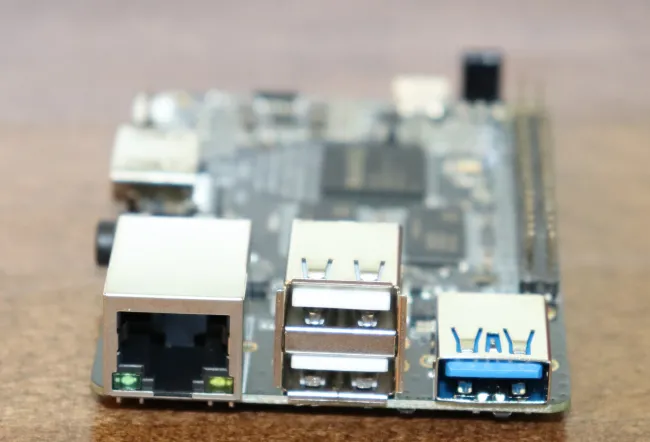 The size of the PCB and overall footprint is very similar to the Raspberry Pi form factor. On this 85 x 56 mm board is Gigabit Ethernet, two USB 2.0 ports, one USB 3.0 port, HDMI 2.0a, micro-USB for power, power key, CVBS display output, and a 40-pin GPIO header.
On the bottom of the board is an eMMC connector and micro-SD card slot.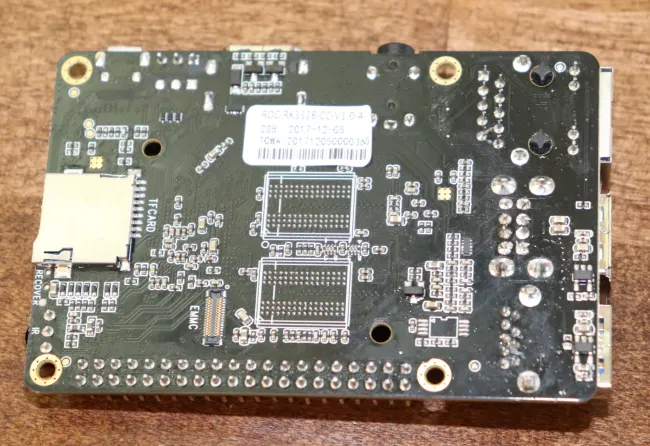 This board is dubbed by the Libre Computer Project as their "Renegade" board.
Officially supported by this Libre Computer Board is Android 7.1.1 and Ubuntu 16.04 by Firefly. The Libre Computer Project also has Ubuntu 18.04 and Debian 9 images available that make use of Rockchip's Linux 4.4 LTS kernel.