Intel Core i7 3960X Extreme Edition On Linux
By now you have likely heard of the Core i7 3960X processor, which is one of the Sandy Bridge Extreme CPUs that was launched in November by Intel to much excitement and talked about quite a bit on Phoronix in the past few days. In this article is a comprehensive look at the Intel Core i7 3960X performance under Ubuntu Linux.
The Intel Core i7 3960X is a six-core CPU with Hyper Threading support, which is similar to the previous-generation Intel Core i7 970 and Intel Core i7 990X high-end processors. This 12-thread processor for single-socket desktops and workstations has a base clock of 3.3GHz while with Turbo Boost is able to run at 3.9GHz. The CPU is also unlocked and can be overclocked much further -- easily into the mid-4GHz range.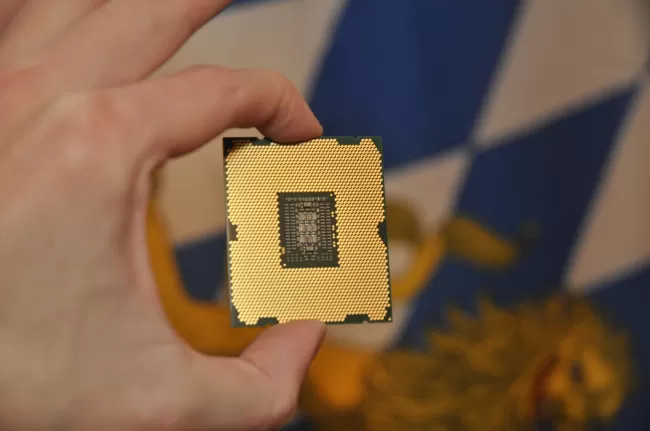 There is 15MB of shared L3 cache and 256KB of L2 cache per core on the i7-3960X. The other features of this 32nm processor are similar to that of the other Sandy Bridge processors (SSE4.2, AVX, EIST, VT-x, VT-d, ARS-NI, etc). In November there was also the launch of the 3930K Extreme CPU by Intel, which carries a 3.2GHz base frequency and 3.8GHz Turbo mode while having 12MB of L3 cache. The Intel Core i7 3930K is still a six-core processor with Hyper Threading, but in slightly trimming the cache and operating frequency the price of the Extreme Edition part is nearly halved. All of the Sandy Bridge Extreme processors boast a quad-channel DDR3-1600MHz memory controller. The TDP on the high-end i7-3960X processor is 130 Watts.
While the other non-Extreme Sandy Bridge processors are for an LGA-1155 socket, which was a new Intel socket when the first Sandy Bridge processors shipped at the beginning of the year, these higher-end Sandy Bridge processors introduce another new socket: LGA-2011. Intel's LGA-2011 socket is the successor to LGA-1366 and LGA-1567 for high-end systems. With that said, the Intel Core i7 3960X Extreme cannot be used with existing Sandy Bridge (LGA-1155) motherboards.
For handling the new LGA-2011 Sandy-E CPUs, the Intel X79 chipset was launched with the Sandy Bridge Extreme processors. The LGA-2011 CPUs in conjunction with the Intel X79 chipset can handle up to eight DDR3 memory slots, two Serial ATA 3.0 ports, 14 USB ports, and 40 PCI Express lanes. The socket and X79 chipset are expected to be compatible with the Ivy Bridge Extreme CPUs when launched in 2012.
That's all of the key information about the Intel Core i7 3960X Extreme Edition, most of which you likely have already about since the Sandy Bridge Extreme processors launched one month ago. This article is focusing upon the Linux performance.