Intel vs. Modesetting X.Org DDX Performance Impact
With word of Fedora switching away from using the Intel X.Org driver in favor of the generic xf86-video-modesetting driver, following in the steps laid by Debian/Ubuntu, there is fresh discussions over features and any performance impact of xf86-video-modesetting vs. xf86-video-intel DDX drivers. As such, here are some fresh 2D and 3D benchmarks.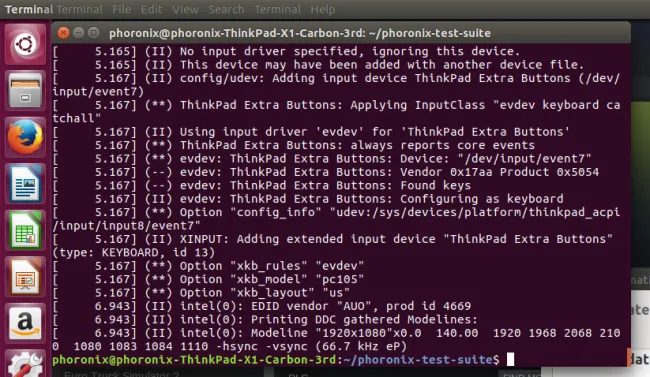 For those curious about the current xf86-video-intel vs. xf86-video-modesetting performance differences, from a Lenovo ThinkPad X1 Carbon with Core i7 5600U Broadwell CPU (GT2 graphics). Various OpenGL and 2D benchmarks were run via the Phoronix Test Suite.
Atop Ubuntu 16.10, the system was upgraded to Mesa 17.0-devel, xf86-video-intel 2.99.917 Git, xf86-video-modesetting 1.18.4 with X.Org Server 1.18.4, and the Linux 4.10 kernel.
While the default behavior has changed for Ubuntu/Debian and with Fedora 26, you can still load your own modesetting/intel DDX driver preference via the xorg.conf/xorg.conf.d and that's how this testing was facilitated.