Intel Core i5 6500: A Great Skylake CPU For $200, Works Well On Linux
With Skylake's retail availability improving, we're starting to see more of the Skylake processors in stock besides just the i5-6600K and i7-6700K. One of the other processors now widely available is the Core i5 6500, which is a step down from the Core i5 6600K, but retails at just $199 USD -- making it an attractive offer for many building new PCs and trying to stick to a decent budget. I've been testing out an i5-6500 under Ubuntu Linux and so far this processor with HD Graphics 530 is running well and offers compelling CPU performance relative to older Intel hardware as well as AMD's APU/CPU competition.
The Core i5 6500 is a quad-core processor (no Hyper Threading) that has a reference clock speed of 3.2GHz while the turbo tops out at 3.6GHz. The i5-6500 has a 65 Watt TDP, 6MB of Smart Cache, and has other features similar to the other Core i5/i7 Skylake processors. The graphics processor on the i5-6500 is an HD Graphics 530, similar to that of the more expensive i5 6600K. The HD Graphics 530 on this processor top out at 1.05GHz, support 4K at 60Hz via DisplayPort, and this Skylake graphics core can support up to OpenGL 4.4 while under Linux there's currently only OpenGL 3.3 compliance.
The Core i5 6500 is tempting with hitting the $200 USD price tag while the i5-6600K is still up around $260~290 at major Internet retailers and the Core i7 6700K hitting $370 USD. I ended up buying the i5-6500 (as opposed to being a review sample) when being tempted by the $200 price and curious about the performance given there haven't been many formal reviews of this processor yet. Coming in cheaper than the i5-6500 is the i5-6400 at about $190 USD, but there the quad-core processor tops out at 2.7GHz with a 3.3GHz turbo frequency. The i5-6400 also has a top speed on its HD Graphics 530 at 950MHz... For just about a $10 difference between the i5-6400 and i5-6500, the Core i5 6500 will clearly give you much better performance.
Unlike the previously reviewed Core i5 6600K, the Core i5 6500 does include a reference heatsink fan when buying the retail CPU. This heatsink fan isn't really different from past Intel reference heatsinks and in my testing so far does a fine job of cooling this 65 Watt (TDP) processor.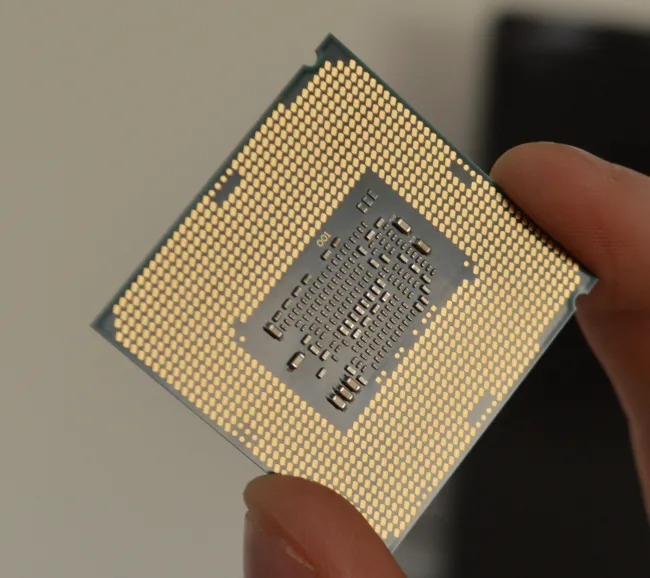 Now let's see how this $200 Skylake processor performs under Linux!