With Skylake Out, It's Becoming Easier To Build A Cheap Haswell Xeon Linux System
Now that Skylake Xeon processors are appearing at major Internet retailers in sufficient quantities (such as the recently reviewed Intel Xeon E3 1245 v5), prices on older-generation Xeon CPUs are falling further. With prices on DDR3, SSDs, and Haswell-compatible motherboards also continuing to fall, it's possible to build a sufficiently powerful yet cheap Haswell Xeon system.
In needing another Linux test system for a Phoronix Test Suite enterprise customer, I opted to do a Haswell Xeon build rather than a Skylake Xeon system. While the Xeon Skylakes are great as shown by my recent E3-1245 v5 Linux benchmarks, they are more expensive and as outlined in that earlier review really require a very modern Linux distribution to play nicely. If using Skylake graphics in particular, a Linux 4.3+ kernel is needed for best support. So in some cases, a Haswell Xeon system still makes sense if wanting to use an older, long-term-supported enterprise Linux distribution and if going after the best value.
First up is a look at the components used for this cost-effective Xeon build followed by a number of Linux performance benchmarks.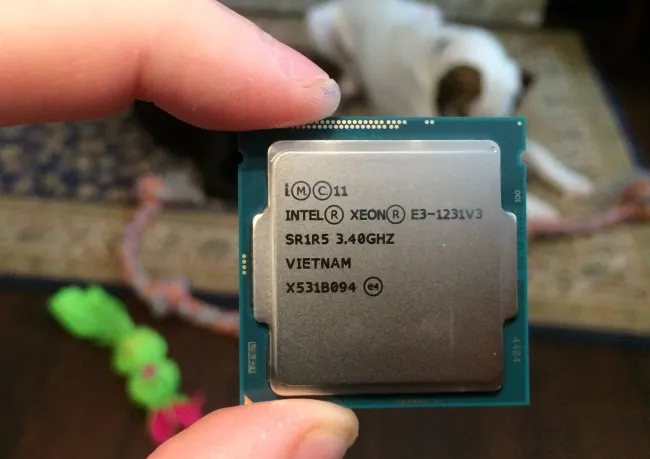 For this build I opted for the Intel Xeon E3-1231 v3 processor, which retails for about $250 USD. The E3-1231v3 has a quad-core processor with Hyper Threading, 3.4GHz base frequency, 3.8GHz turbo frequency, and is rated for an 80 Watt TDP. This Haswell Xeon processor doesn't have any integrated graphics, but for having a 4+HT CPU running at up to 3.8GHz, at $250 it's a bargain and why many enthusiasts have been after Haswell Xeons for getting Core-i7-like CPU performance much cheaper. However, as noted in my recent v5 Skylake review, the new Xeons now require more expensive motherboards with a workstation/server chipset rather than being able to just pop them into a consumer motherboard.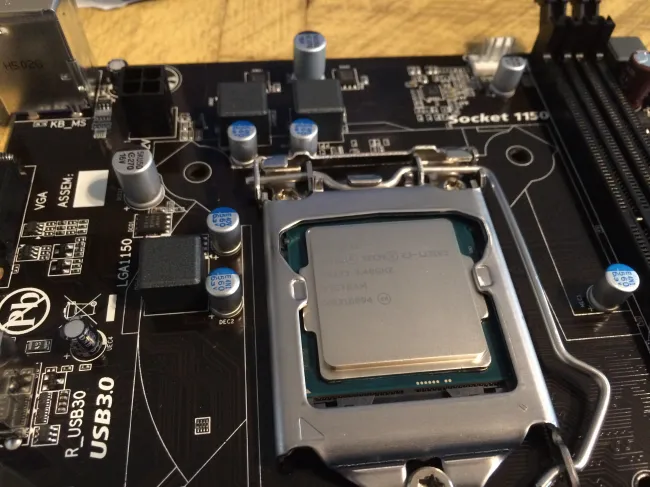 For the motherboard I was using a Gigabyte H81M-S1, which can be found for about $50 USD. The reason why I went with this board is that I had a brand new extra one of them laying around from when there was even a better deal available for this Haswell board. This micro-ATX motherboard supports USB 3.0, Gigabit LAN, dual DDR3 memory slots, and other features sufficient for my purposes of using it strictly for carrying out Linux software benchmarks.
This motherboard works fine under Linux, my only complaint is there's only a single fan header on the motherboard (for the CPU heatsink). Thus for the three-pin fan connectors used with the case, I ended up buying a 4-pin molex to 3 x 3-pin fan adapter.