GNOME 3.18 On Fedora 23: X.Org vs. Wayland Performance
With GNOME 3.18 having many Wayland improvements, I decided to test out the GNOME 3.18 stack on Fedora 23 Beta when running GNOME on a conventional X.Org Server and then using GNOME on Wayland while running various OpenGL games.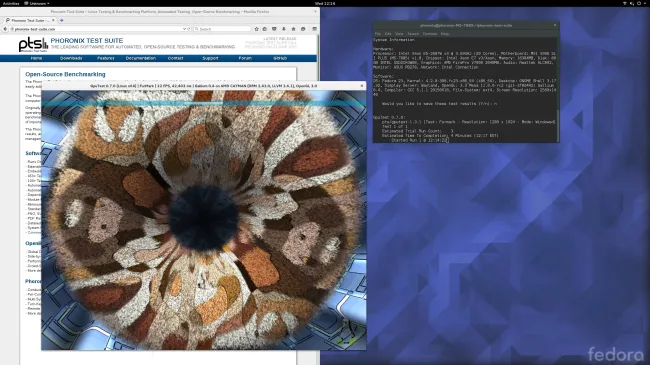 It's been a while since last running any GNOME X.Org vs. Wayland gaming tests, which mostly comes down to looking at the XWayland performance overhead and efficiency of Mutter as a Wayland compositor. Within Fedora 23's archive is xorg-x11-server-1.18 in recent development form, Mesa 11.0-rc2, the GNOME 3.18 Beta packages, the Linux 4.2 kernel, and freshly landed is Wayland 1.9.0.
I ran a set of OpenGL tests when logging into the default GNOME desktop using X.Org and then again when logging into a GNOME Wayland session as selected via the GDM log-in screen. An AMD FirePro V7900 graphics card with the R600g driver was used during testing.
All of the benchmarks for this quick comparison were done using the open-source Phoronix Test Suite.