Show Your Support: Have you heard of Phoronix Premium? It's what complements advertisements on this site for our premium ad-free service. For less than $4 USD per month, you can help support our site while the funds generated allow us to keep doing Linux hardware reviews, performance benchmarking, maintain our community forums, and much more.
Gigabyte GA-H110M-A: A Sub-$60 Intel Skylake Motherboard
Over the past week of using it so far, the Gigabyte GA-H110M-A motherboard has been playing fine with Ubuntu 15.10 x86_64. However, with all my Skylake systems, I run at least Linux 4.3 stable and usually the Linux 4.4 release candidates. Only with Linux 4.3 and newer is there working Skylake audio, HD Graphics support enabled by default, and all around Linux 4.3 is basically the base level I'd recommend for using Skylake on Linux.
The one big support caveat that's sadly common for new Intel/AMD systems on Linux is there's no LM_Sensors support for detecting any of the various onboard thermal/speed/voltage sensors of the motherboard. With the latest Linux kernel you can at least monitor the Intel Skylake processor temperatures, but currently no support for any of the motherboard sensors. However, if that's not important to you, the Gigabyte GA-H110M-A can lead to building an affordable but basic Intel Skylake system.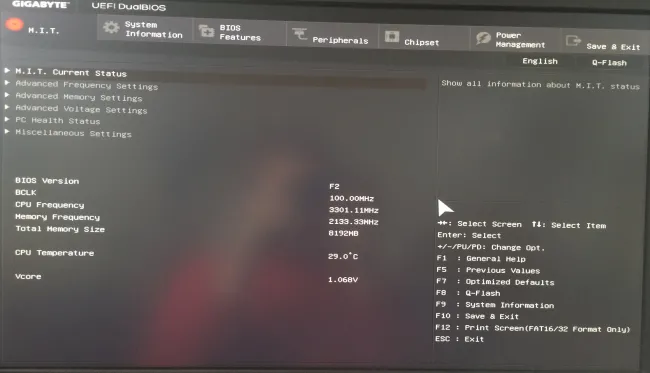 If you are interested in this motherboard you can find it via Amazon.com. I'll update this article if I run into any other issues or thoughts after my continued use of it and daily Linux benchmarking on this system over the course of many weeks/months on LinuxBenchmarking.com.
For benchmarks from this motherboard, see the recent Intel Pentium G4400 Linux review. There are also more benchmark results found on OpenBenchmarking.org. In a follow-up article I'll also have more on assembling a cheap Intel Skylake system for use under Linux.
If you enjoyed this article consider joining Phoronix Premium to view this site ad-free, multi-page articles on a single page, and other benefits. PayPal or Stripe tips are also graciously accepted. Thanks for your support.