Show Your Support: This site is primarily supported by advertisements. Ads are what have allowed this site to be maintained on a daily basis for the past 18+ years. We do our best to ensure only clean, relevant ads are shown, when any nasty ads are detected, we work to remove them ASAP. If you would like to view the site without ads while still supporting our work, please consider our ad-free Phoronix Premium.
The First Wayland Benchmarks From Fedora 20 Show Great Promise
Since last week it's been possible to run the GNOME Shell on Wayland with Fedora 20. The user-experience isn't yet refined and easy, but Linux enthusiasts can easily get a GNOME 3.10 session running on Wayland for testing purposes using F20 packages. In this article are the first graphics benchmarks from Fedora 20 when running GNOME 3.10 on Wayland with XWayland support and then from running a clean X.Org Server.
For the "Wayland Tech Preview" in Fedora 20 the developers hope to make it fairly easy to try out Wayland by having it be an experimental option from the log-in screen. This isn't the case right now with the Fedora development packages as you basically need to drop a VT and then manually initiate a GNOME Wayland session.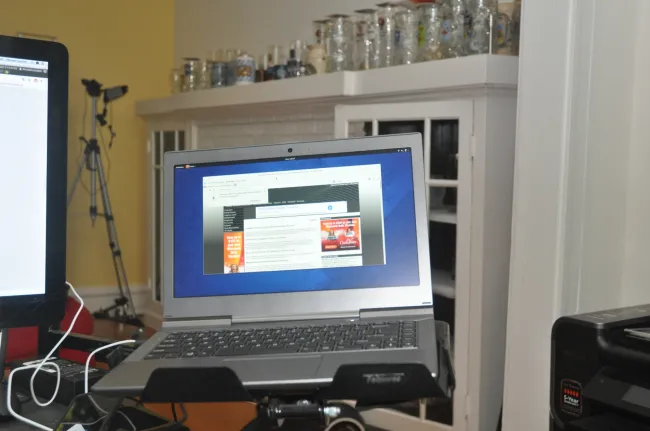 The experience using the Fedora 20 packages as of last week was just okay. Aside from missing features like global key-bindings, the Fedora support at the moment being limited to Intel graphics hardware, and other GNOME Wayland shortcomings, there were many crashes when launching standard GNOME applications like the GNOME Terminal. Most of these segmentation faults seemed to trace back to the libmutter-wayland library. However, I was lucky enough on some runs to get the terminal launched and the Phoronix Test Suite running on the new environment.
Fedora 20 packages already have XWayland support for running legacy X11 applications atop Wayland using a root-less server. XWayland support hasn't yet been mainlined but it's hoped for with X.Org Server 1.15 that will be out by the end of the year. Right now in the Fedora Rawhide world was a patched X.Org Server 1.14.3 with xf86-video-intel 2.21.15 DDX. Fedora 20 is presently using the Linux 3.11 kernel and Mesa 9.2.0. With the Linux OpenGL game benchmarks used for today's testing not yet natively supporting Wayland (at least the SDL2 Wayland support should soon be mainlined), this is namely a test of the XWayland performance.
This testing is similar in nature to our original Ubuntu XMir testing of comparing Ubuntu Linux with a Mir/XMir instance running versus an X.Org Server without anything else. The current XMir performance has improved thanks in large part to the composite bypass support, but already the test results in this article show the XWayland performance with common Linux-native OpenGL workloads being quite good. While the performance is good, not all OpenGL applications were running nicely with the Fedora 20 packages as of last week; running GpuTest for instance led to the session crashing.
All tests occurred from a System76 Galago UltraPro ultrabook with Intel Core i7 "Haswell" processor sporting Intel Iris Pro 5200 graphics. On the next page are our early results while more data will be available shortly.