Fedora 23 Beta & GNOME 3.18 Are Doing Terrific
The Fedora 23 Beta is scheduled to be released this morning while GNOME 3.18 is supposed to come tomorrow. Both these important free software projects are in great shape and from my experiences with GNOME 3.18 on Fedora 23 Beta is doing well and I'm looking forward to the stable releases.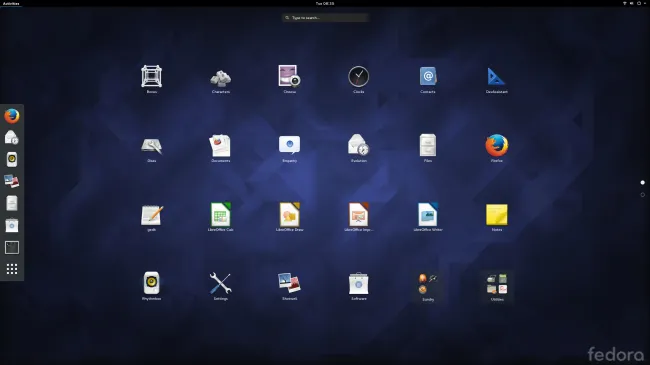 I've been running Fedora 23 in its daily development form on a number of test systems at Phoronix. Overall, the experience has been going great and really have no complaints at this phase.
You can see our many Fedora 23 Linux articles if you're not already familiar with the exciting features.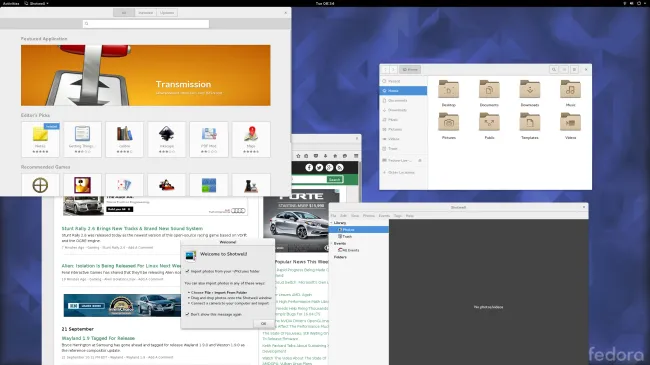 I'm looking forward to upgrading from Fedora 21 to Fedora 23 on my main production system later this year when upgrading to an Intel Skylake ultrabook. There will though be many Fedora 23 benchmarks coming on a variety of different systems at Phoronix in the days ahead. There also continues to be the Fedora Rawhide NoDebug kernel tests done daily at LinuxBenchmarking.com.
Fedora 23 right now has the Linux 4.2 kernel, Mesa 11.0-rc2, LLVM 3.6.1, and GCC 5.1.1 as some of the key software package versions.
There's still a few bugs here and there, but overall my Fedora 23 experiences thus far have been great and I continue to be very pleased with how Fedora Linux has been evolving since F21/Fedora.Next. Following today's beta, the final freeze is expected for 13 October and the final release on 27 October.
If you enjoyed this article consider joining Phoronix Premium to view this site ad-free, multi-page articles on a single page, and other benefits. PayPal or Stripe tips are also graciously accepted. Thanks for your support.