ECS Z77H2-A2X Ultimate Golden Edition Extreme
UEFI:
The UEFI on the ECS Z77H2-A2X worked just fine and didn't have any issues with Linux when using either a traditional boot loader or using the UEFI boot method. The AMI BIOS offers up the usual enthusiast-oriented features for overclocking and tweaking to your heart's content. While ECS may not be as highly regarded as ASUS or Gigabyte when it comes to high-end overclocking motherboards, the features offered by this Z77 motherboard were great and worked well as shown in the Ivy Bridge overclocking article on Phoronix.
Linux Compatibility & Performance:
With the ECS Z77H2-A2X already having been used in many Phoronix articles, you know it is a good board and does work well with Linux. The features of this motherboard worked, there were not any problems with any of the modern Linux distributions tested, audio / Ethernet / WiFi / Bluetooth / other non-core features worked, and there just were not any real problems. The only major advertised feature that really will not work under Linux would be the Lucid Virtu technology for switchable graphics between the discrete and integrated graphics. Lucid simply does not support Linux.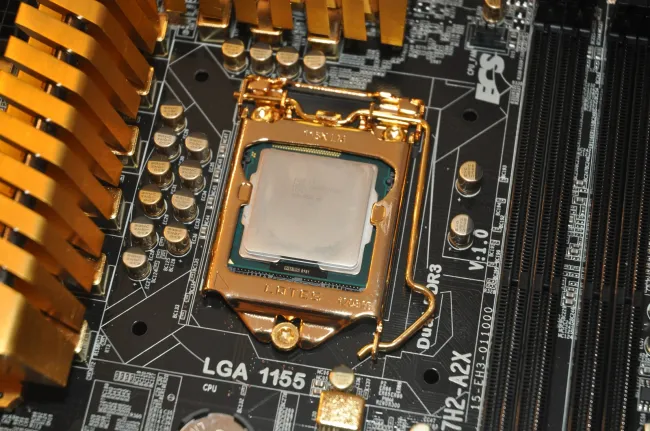 With there already being many Phoronix Linux benchmarks from this motherboard, if you want to see the performance, see the many Ivy Bridge Phoronix articles or see the ECS Z77H2-A2X results on OpenBenchmarking.org. The OpenBenchmarking.org listing shows all of the test results from this ECS Z77 motherboard that were conducted using the Phoronix Test Suite software for various Sandy Bridge and Ivy Bridge processors and compared to Intel's reference Panther Point motherboard.