Dell Inspiron 1525 Notebook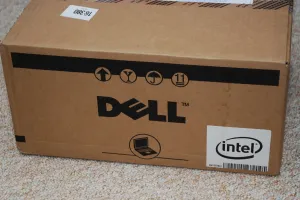 As we shared last month, at Phoronix we will begin delivering reviews of retail netbooks and notebooks with all testing (of course) being done under Linux. Earlier this month we looked at the Samsung NC10 Netbook and are in the process of working on a few other reviews currently, but in this review we are looking at Dell's Inspiron 1525 notebook.
Like most notebooks from Dell, the Inspiron 1525 can be customized to cater to the needs of the customer. The Dell Inspiron 1525 we were testing had an Intel Core 2 Duo T5800, 3GB of DDR2 system memory, 15.4" wide-screen 1280x800 display, Intel GMA X3100 graphics, 250GB SATA hard drive, DVD+/-RW drive, Dell Wireless 1395 802.11g, an integrated 2.0MP web-camera, and a 6-cell battery. The Core 2 Duo T5800 is in Intel's Merom-2M family and is clocked at 2.00GHz, has 2MB of L2 cache, supports Enhanced Intel SpeedStep Technology, and is built on a 65nm process. For those interested in spending less on a notebook, the Dell Inspiron 1525 can be stripped down to shipping with an Intel Celeron CPU, 1GB of memory, and a 120GB hard drive. On the fastest end is an Intel Core 2 Duo T6400 with 3GB of RAM and a 320GB SATA HDD.
Beyond the hardware specifications that make up the Dell Inspiron 1525, the notebook is available in ten different colors: jet black, espresso brown, ruby red, midnight blue, spring green, flamingo pink, sunshine yellow, chill pattern, street pattern, and a blossom pattern. The unit we were testing was in ruby red. The Dell Inspiron 1525 was packaged quite well and arrived without any damage. Included with the Intel notebook was all of the Dell paperwork, product CDs, 6-cell battery, and AC adapter.