Show Your Support: Did you know that the hundreds of articles written on Phoronix each month are mostly authored by one individual? Phoronix.com doesn't have a whole news room with unlimited resources and relies upon people reading our content without blocking ads and alternatively by people subscribing to Phoronix Premium for our ad-free service with other extra features.
Running CrossOver 14 Linux For An Easier Wine Experience
For a large portion of Linux and Mac users the reality is there will be some Windows program that they will still have to use on a daily or near-daily basis. For many the answer is Wine, letting them use their applications with a variable amount of success on their new *nix system. Unfortunately Wine doesn't come with any guarantee of support for a given application, nor is there any level of support from the developers beyond the community, or a generous developer. Enter CrossOver.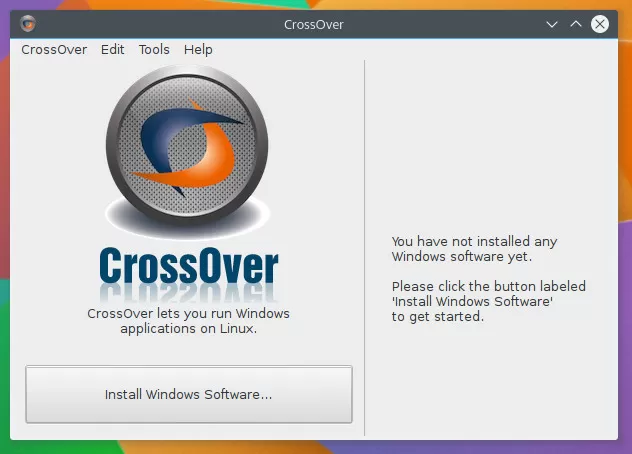 CrossOver has been the main financial support behind the Wine project for several years now, they offer a customized version of the Wine codebase and even claim explicit support for a variety of applications-- some games, some productivity software, some utilities.
For many users Wine meets all of their needs, free of charge, but for those who want that extra hand, or who don't trust that they'll be able to configure their wine install to meet their situation, then CrossOver is a nice compromise.
For $59.95 USD, CrossOver will give you an automated installer for many applications, as well as integration into the package manager for dependencies that the compatibility layer might need -- such as codecs, mp3 and mpeg libraries, or specific fonts.
The buyer can also opt to buy phone support direct from CrossOver in order to get their applications working on their systems. That's not the only thing though, every purchase of CrossOver goes directly to the continuing development of the Wine project as CrossOver employs many of the contributors and developers, as well as contributing every fix they develop, "no matter how tiny", directly back to the Wine project itself. By supporting CrossOver, users support Wine.