Corsair DHX 4GB DDR2-800MHz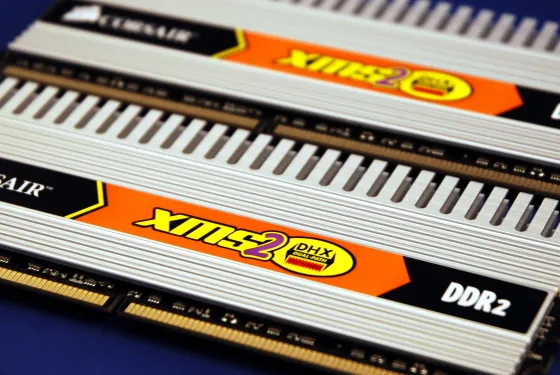 Conclusion:
We have been using Corsair memory for years and have been satisfied with many of their high-performance system memory modules for their performance, reliability, and overclocking potential. The Corsair DHX 4GB DDR2-800MHz memory is another example of a fine Corsair product. The TWIN2X4096-6400C4DHX was able to be pushed to 1120MHz with ease, supports low latencies at DDR2-800MHz, had ran strong in our Linux benchmarks, and uses Corsair's newest Dual-Path Heat Xchange technology. This 2 x 2GB kit has been on the market now for a few months and is selling for less than $100 USD, which is an exceptional value for XMS2 memory. On top of that, this memory is backed by a lifetime Corsair warranty. We are very pleased with this system memory and have no issues recommending it. Our only word of caution is for those looking to use the memory in an ultra low-profile chassis or other configuration where the high DHX heatspreaders may interfere with the rest of the system.
If you enjoyed this article consider joining Phoronix Premium to view this site ad-free, multi-page articles on a single page, and other benefits. PayPal or Stripe tips are also graciously accepted. Thanks for your support.