Show Your Support: Have you heard of Phoronix Premium? It's what complements advertisements on this site for our premium ad-free service. For less than $4 USD per month, you can help support our site while the funds generated allow us to keep doing Linux hardware reviews, performance benchmarking, maintain our community forums, and much more.
ASRock AB350 Pro4: A Decent, Linux-Friendly Ryzen Motherboard For As Low As $69 USD
Two weeks back I picked up the ASRock AB350 Pro4 for a low-end AMD Ryzen motherboard for use with some of the Ryzen 3 CPUs and it's been working out well for those wanting a Ryzen Linux system and not looking to spend much money. With it working out well for my purposes and currently being on sale, I figured I'd pass along this quick recommendation for those wanting to assemble a budget Ryzen Linux system.
The AB350 Pro4 is an ATX motherboard supporting Ryzen CPUs as well as Summit/Bristol Ridge APUs. There is support for four DDR4-3200 DIMMs, two PCI Express 3.0 x16 slots, six Serial ATA 3.0 ports, dual M.2 slots, and eight USB 3.1 Gen1 ports. Basically, a pretty good feature set among the B350 chipset using motherboards and for considering it's one of the sub-$100 USD motherboards for Ryzen.
Most of my testing with the ASRock AB350 Pro4 so far has been with Ubuntu 17.04 on various recent kernel releases. The experience has been good with no Linux compatibility complaints. There is even working motherboard sensors support that can be auto-detected via sensors-detect. With the nct6775 driver, all of the basic motherboard sensors appeared to be reporting correctly.
Some of the articles already featuring Linux tests with this motherboard include the Linux gaming benchmark comparison, OpenGL vs. Vulkan on the Ryzen 3, CPUFreq benchmarks, etc. More are also on the way.
Overall I am happy with the ASRock AB350 Pro4 so far as a budget motherboard for Ryzen. This B350 motherboard is listed at $89 USD via NewEgg or Amazon. That price alone is decent, but via NewEgg (where I had also bought the board) they are currently offering a $20 USD mail-in rebate to make it just a $69 Ryzen motherboard; that rebate expires at the end of August.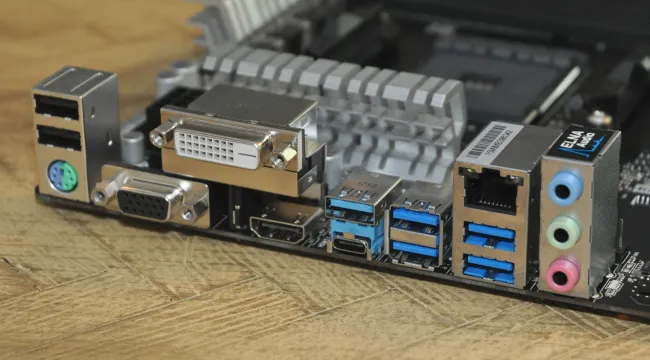 If you enjoyed this article consider joining Phoronix Premium to view this site ad-free, multi-page articles on a single page, and other benefits. PayPal or Stripe tips are also graciously accepted. Thanks for your support.