Radeon Gallium3D MSAA Performance
This week support for MSAA was finally added to the R300g driver so that the Radeon X1000 graphics cards and earlier can finally take advantage of anti-aliasing with this open-source Gallium3D driver. In this article are some benchmarks of the MSAA performance with a Radeon X1800XT, but even with this higher-end GPU when it comes to the R300g support coverage, the anti-aliasing performance isn't really usable.
As mentioned in the article earlier this week, after the R600g Gallium3D driver picked up MSAA support recently, the R300g driver finally received a similar treatment. The multi-sample anti-aliasing level can be set through the "GALLIUM_MSAA" environment variable and is currently exposed for the R500-class GPUs while enabling it for R300/R400 GPUs can be done through an additional environment variable at present until the support on the older hardware has been deemed stable. The earlier article has many more details.
In this article are benchmarks of an ATI Radeon X1800XT (R520) when not forcing any anti-aliasing and then when setting the 2x and 4x anti-aliasing modes through GALLIUM_MSAA. There's also 6x MSAA that is supported by R300g, but with the OpenGL frame-rate already being so slow at 4x, the 6x testing ended prematurely since it was taking too bloody long to complete. All benchmarking was handled through the Phoronix Test Suite.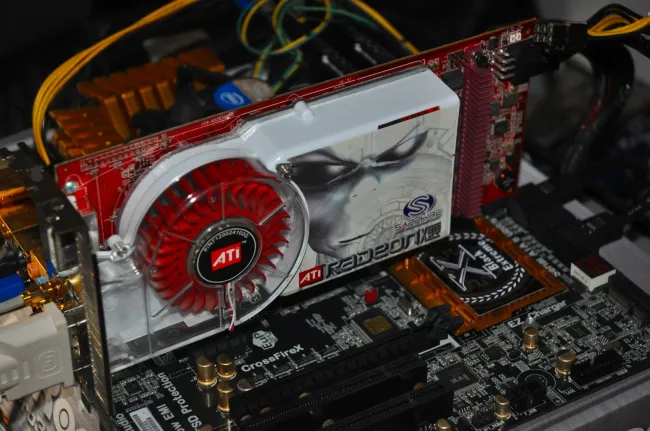 Swap buffers wait was disabled for the Radeon (xf86-video-ati) driver during this Linux OpenGL benchmarking. The Linux 3.8 kernel, libdrm Git, and Mesa 9.1-git along with xf86-video-ati Git were used during this testing process for the freshest code as of this week.