Show Your Support: This site is primarily supported by advertisements. Ads are what have allowed this site to be maintained on a daily basis for the past 19+ years. We do our best to ensure only clean, relevant ads are shown, when any nasty ads are detected, we work to remove them ASAP. If you would like to view the site without ads while still supporting our work, please consider our ad-free Phoronix Premium.
AMD Radeon VDPAU Video Performance With Gallium3D
After earlier this week posting some fresh NVIDIA VDPAU video playback performance tests, here is some testing of the open-source AMD Radeon driver with R600 and RadeonSI Gallium3D drivers while using the VDPAU state tracker for open-source, accelerated video playback using the graphics cards' UVD engine.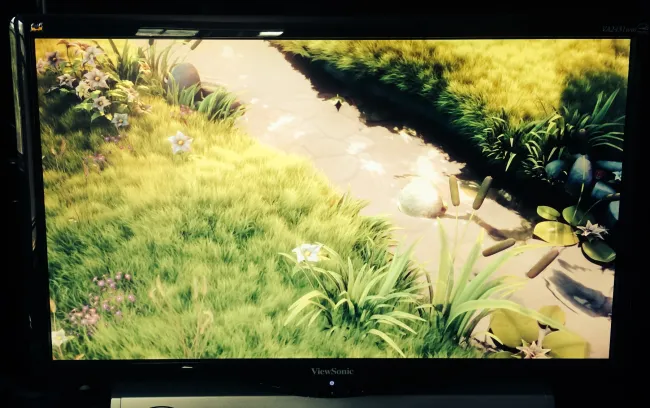 With it having been a while since running VDPAU tests, using a handful of different AMD Radeon graphics cards I tested the latest Mesa 10.3-devel Git stack on Ubuntu 14.04 when paired with the Linux 3.15 kernel. Like the earlier tests, the video-cpu-usage test was run for monitoring the CPU usage and we also had the Phoronix Test Suite monitor the GPU core temperature and AC system power consumption while running this test profile that plays back the Blender-created Big Buck Bunny movie at H.264 1080p.
The graphics cards tested from the Intel Core i3 4130 Haswell system included the:
- Sapphire AMD Radeon HD 5450 512MB
- AMD Radeon HD 5750 1024MB
- AMD Radeon HD 5770 1024MB
- Sapphire AMD Radeon HD 5830 1024MB
- HIS AMD Radeon HD 6450 1024MB
- Sapphire AMD Radeon HD 6570 512MB
- Sapphire AMD Radeon HD 6770 1024MB
- Sapphire AMD Radeon HD 6870 1024MB
- Sapphire AMD Radeon HD 6950 2048MB
- ASUS AMD Radeon HD 7850 1024MB
- XFX AMD Radeon HD 7950 3072MB
- Gigabyte AMD Radeon R9 270X 2048MB
Ubuntu Linux by default doesn't ship with the Mesa Gallium3D VDPAU support. Fortunately, it's very easy to obtain the Gallium3D VDPAU support for Radeon graphics hardware by using the Oibaf PPA. All of the many open-source multimedia applications designed to take advantage of NVIDIA's well-designed VDPAU interface can take advantage of this VDPAU state tracker with a supported graphics card.