Show Your Support: This site is primarily supported by advertisements. Ads are what have allowed this site to be maintained on a daily basis for the past 19+ years. We do our best to ensure only clean, relevant ads are shown, when any nasty ads are detected, we work to remove them ASAP. If you would like to view the site without ads while still supporting our work, please consider our ad-free Phoronix Premium.
AMD FX-8350 "Vishera" Linux Benchmarks
AMD today is lifting the lid on their Piledriver-based 2012 FX "Vishera" processors. Just weeks after the "Bulldozer 2" Trinity APUs were launched, the new high-end AMD FX CPUs are being rolled out. Being benchmarked at Phoronix today under Linux is the new AMD FX-8350 processor.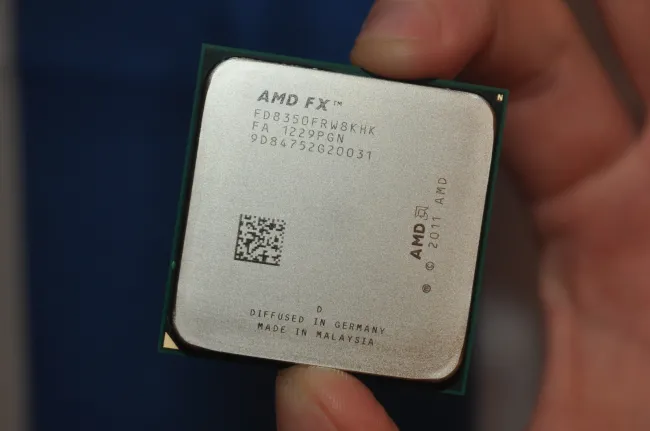 The AMD Piledriver FX CPUs are manufactured on a 32nm process with approximately 1.2 billion transistors. Similar to last year's FX Bulldozer CPUs, the second-generation versions will be offered in four, six, and eight core variants. Among the improvements made to the Piledriver cores is support for new instruction set extensions like FMA3 and F16C, faster instruction execution, L2 cache efficiency improvements, improved branch prediction, improved scheduling, a larger L1 TLB, larger load queue improved lock performance, improved store-to-load forwarding, and an improved hardware pre-fetcher.
The AMD FX-8350 is the highest-end Vishera CPU being launched today and it features eight CPU cores, a 4.0GHz base frequency, and a 4.2GHz turbo frequency. The FX-8350 has 1MB of L2 cache per core and a total of 8MB for its L3 cache. Like last year's FX CPUs, the FX-8350 and the other new Vishera parts are unlocked for greater overclocking capabilities. AMD places the FX-8350 as a contender to Intel's Core i5 3570K processor. Vishera processors are compatible with the AMD 9-Series chipsets from last year's Bulldozer motherboards.
Other 2012 FX processors being made available today include the FX-8320, FX-6300, and FX-4300. The FX-8320 is an eight-core part with a 3.5GHz base frequency and 4.0GHz turbo, the FX-6300 is a six-core part at 3.5GHz with a 4.1GHz turbo, and the FX-4300 is a quad-core Vishera with a 3.8GHz base frequency and 4.0GHz turbo frequency. The FX-8320 and FX-8350 are rated for a 125 Watt TDP while the FX-6300 and FX-4300 are down to 95 Watts.