AMD Threadripper 1950X Linux Benchmarks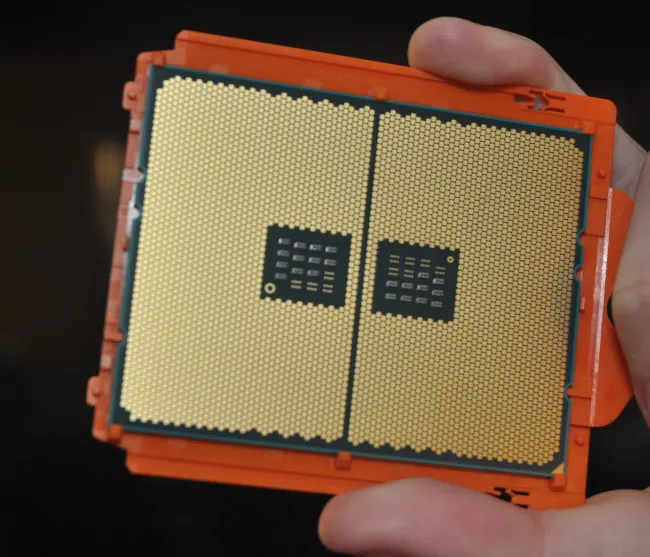 A variety of multi-threaded benchmarks were run for this article today along with some single-threaded common workloads and others for getting an idea of the Linux performance expectation of Threadripper. This article is just looking at the CPU-focused Linux performance while later this week will be more Linux gaming benchmarks, etc, if you are curious how this CPU works out for Linux gaming. The AC system power consumption was measured using a WattsUp Pro USB power meter, automatically interfacing with the Phoronix Test Suite. The CPU pricing for the Intel/AMD performance-per-dollar metrics were based on their Amazon.com USD pricing as of testing.
The processors tested for this comparison included on the Intel side the Core i7 7740X, Core i7 7820X, and Core i9 7900X. On the AMD side was the Ryzen 7 1800X and Ryzen Threadripper 1950X. All systems were tested with 4 x 8GB DDR4-3200 memory, Samsung 950 PRO 256GB NVMe SSD, and Radeon R9 Fury graphics card. On the software side was Ubuntu 17.04 x86_64 while running the Linux 4.13 Git kernel, Mesa 17.3-dev, GCC 6.3.0, and an EXT4 file-system. The performance governor was also manually enabled for all of the processors during testing, with Ubuntu otherwise defaulting to ondemand/powersave.
When it comes to the overall Linux compatibility with Linux, the AMD Threadripper 1950X / Gigabyte X399 AORUS Gaming 7 has been working out fine in my few days of testing so far. As mentioned already, the Threadripper family isn't prone to the "performance marginality problem" hitting some early Ryzen CPUs, so you don't need to worry about any stability problems under very heavy load -- well, unless you have inadequate cooling, etc. The only Ryzen / Threadripper Linux compatibility complaint that remains is there isn't yet any support for reading the Zen CPU core temperatures under Linux... I'm told AMD is working on it, but isn't clear yet if it will be ready for the Linux 4.14 mainline kernel but it's not looking that way. It's unfortunate such basic functionality isn't yet available, especially with Threadripper being quite power-hungry it would be nice to be able to verify its temperatures especially if trying for air cooling. Nevertheless, in time this will be addressed.