We Rely On Your Support: Did you know that you can get Phoronix Premium for under $3 per month? Try it today to view our site

ad-free, multi-page articles on a single page, and more

while the proceeds allow us to write more Linux hardware reviews.
How The Two Most Popular Laptops On Amazon Run With Ubuntu Linux
At the time of writing, the most popular laptop on Amazon.com in the US is the Toshiba Satellite C55-C5241 followed by the ASUS F555LA-AB31. If you are in the market for a new, sub-$500 laptop this holiday season, here are my findings when testing both of these popular laptops under Ubuntu Linux.
The Toshiba C55-C5241 is a $450 USD 15.6-inch laptop that features a Core i5 5200U Broadwell CPU with HD Graphics 5500, 8GB of RAM, 1TB hard drive, and is preloaded with Windows 10. On the down side, this 15.6-inch laptop has a native resolution of just 1366 x 768.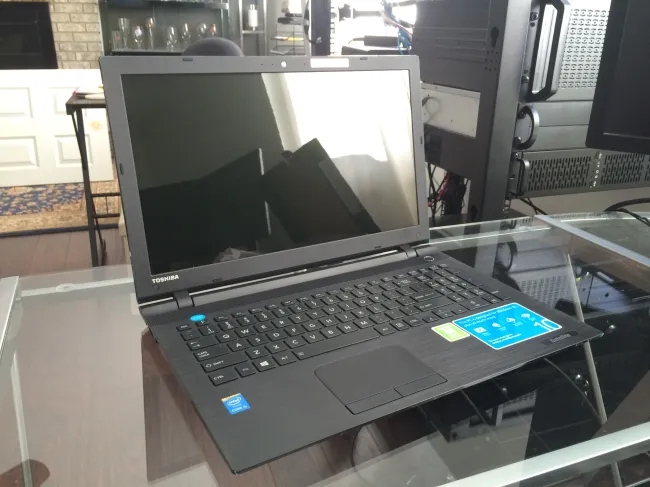 The ASUS F555LA-AB31 is meanwhile $100 cheaper ($350 USD price) and this 15.6-inch laptop has a 1920 x 1080 display, which obviously is much nicer than a 1366 x 768 display. Sad about this laptop, it's powered by a Core i3 5010U Broadwell processor with HD Graphics 5500, just 4GB of RAM, and a 500GB hard drive.
It's a trade off whether you want a nice display with a cheaper laptop or a higher-performing laptop but with only a 1366 x 768 15.6-inch panel. Both laptops feature a DVD drive, 802.11n WiFi, and the other laptop basics. Coming in with sub-$500 pricing, the build quality of either laptop isn't too remarkable but just simple plastic. Personally though it felt like the ASUS laptop had a bit better build quality than the Toshiba unit.