Razer Barracuda AC-1 With ALSA
Last November at Phoronix we had featured a preview of the Razer Barracuda AC-1 sound card and after taking off its EMI shield we had found that this card depended upon the C-Media Oxygen HD CMI8788 audio processor, which at the time was not supported under Linux. Though support had come in the Open Sound System (OSS) version 4.0 for this CMI8788 APU. Well, now finally in ALSA 1.0.15 the Advanced Linux Sound Architecture will support this C-Media audio chip. ALSA 1.0.15-rc1 was released recently and contains the initial CMI8788 audio driver. In this article we will be taking a quick look at where this driver stands today for the Razer Barracuda AC-1 under Linux.
In addition to the C-Media Oxygen HD CMI8788 being used in the Barracuda AC-1, some of the other sound cards that use this audio processor include the Asound A-8788, ASUS Xonar D2, AuzenTech X-Meridian, Bgears b-Enspirer, and the HT Omega Claro. On a Fedora 7 system with the Linux 2.6.22 kernel we had built ALSA 1.0.15-rc1. For those of you who have never built ALSA from source before, it's a simple ./configure; make; make install with each of the different ALSA packages.
After using the new ALSA 1.0.15-rc1 C-Media CMI8788 driver and the Barracuda AC-1, we found its level of support to be very premature at best. On the ALSA Project Wiki, its reported status as of the 1.0.15-rc1 release is that the CMI8788 driver should work with analog and digital output/input, but the front panel output/input is not yet working and the mixer control handling is not written. The ASUS Xonar D2 uses a PCM1796 DAC, which also is missing support. Clemens Ladisch is the one working on this ALSA driver and he classifies the driver as 70% completed.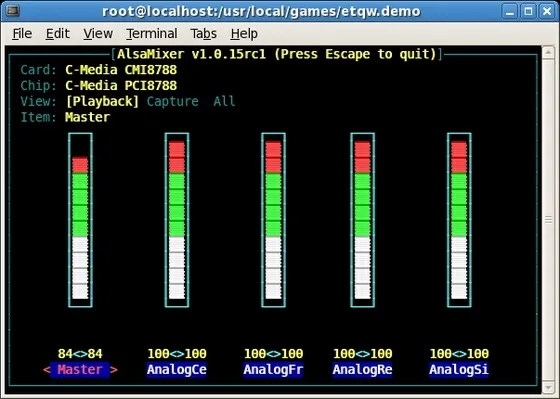 First hand, we found the audio to be very distorted even with simple sounds like the system-config-soundcard test. The audio produced sounded like somebody learning to play the keyboard for the first time. At this point for a desktop user, the sound support is useless unless you just plan on using the C-Media CMI8788 just for audible alerts. However, by the time of the ALSA 1.0.15 final release the C-Media Oxygen HD CMI8788 / Razer Barracuda AC-1 sound support will hopefully be reliable. We had also checked out the latest ALSA driver code on September 12, 2007 from the HG repository, but for audio output, it didn't prove to be of any use. Well, the CMI8788 / Razer Barracuda AC-1 Linux support through ALSA is coming, but it is still a ways out from being properly supported. Alternatively, if you want this support right now you could check out the latest version of the 4Front Open Sound System.
If you enjoyed this article consider joining Phoronix Premium to view this site ad-free, multi-page articles on a single page, and other benefits. PayPal or Stripe tips are also graciously accepted. Thanks for your support.