Next Week's X.Org/Mesa/Wayland Conference Schedule Gets Firmed Up
Tom Stellard, the organizer of this year's X.Org Developers' Conference, has passed along word that the tentative schedule for next week's conference is now available.
Those interested in the XDC2015 talks can now find the tentative schedule via
this Wiki page
. As has been the case for years, while it's the X.Org conference, as stewarding oepn-source graphics, there are also talks covering Mesa, Wayland, and other components to the graphics/input stacks for Linux, BSD, Solaris, etc.
XDC2015 is taking place in Toronto, Canada, more details on the event via
XDC2015 Is Coming Up In Two Weeks In Toronto
.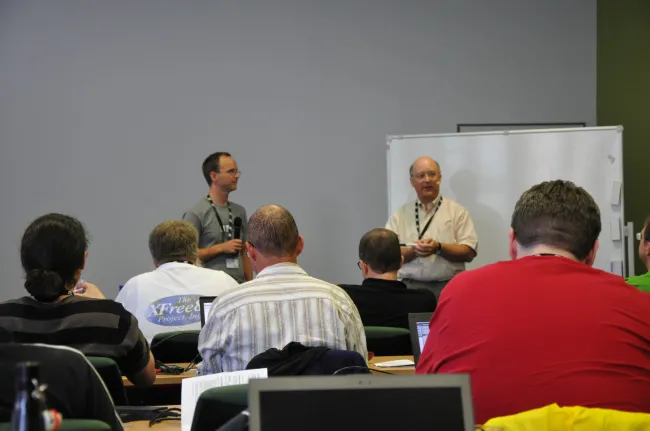 While a day doesn't go by where we don't mention at least one (but usually a few) Linux/open-source graphics related items and is considered the de facto source for Linux graphics news, this is sadly another year I will not be attending in person to provide live coverage. This is due to the large number of those blocking ads, etc, that have impacted the ad revenue -- and thus budget -- for Phoronix.com. Thus I'll just be trying to piece together live news based on IRC, contacts, any uploaded slides, etc. Unfortunately I haven't seen anything about audio/video recordings for XDC2015.
If you do use an ad-blocker or would just like to support the Phoronix work going forward, please consider
subscribing to Phoronix Premium
or
making a PayPal tip
(or even
Bitcoin
). XDC (and formerly, XDS) has been one of my favorite events and there's always been
tons of live coverage on Phoronix
but due to the increase in ad-blockers and not many Phoronix readers willing to support via other means, it's not sustainable to provide this coverage at a loss.