LABWC Is The Newest Stacking Wayland Compositor
The LABWC Wayland compositor advertises itself as an Openbox alternative and just saw its inaugural release.
LABWC is a Wayland stacking compositor based on the
WLROOTS
library engineered by the Sway folks. So while it's "yet another Wayland compositor", WLROOTS is doing much of the heavy lifting.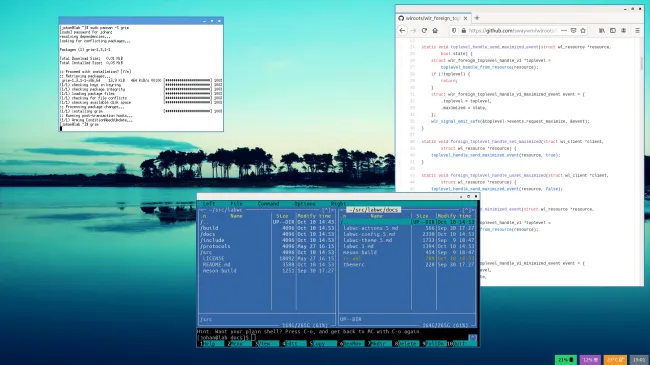 LABWC is inspired by Openbox and with that aims to be lightweight / small / fast with a similar look-and-feel. LABWC depends just on WLROOTS and the other common Wayland dependencies along with optional XWayland support.
LABWC v0.1 was tagged this morning as the project's first release. Basic support is in place -- including the ability to parse Openbox configuration and theme files -- and other fundamentals in place. Still being worked on is libinput configuration, HiDPI, on-screen display support, handling various extra Wayland protocols, and other features.
Those wanting to learn more about LABWC can visit the project site at
GitHub
.