Ubuntu 17.10 Temporarily Pulled Due To A BIOS Corrupting Problem
Canonical has temporarily pulled the download links for Ubuntu 17.10 "Artful Aardvark" from the Ubuntu website due to ongoing reports of some laptops finding their BIOS corrupted after installing this latest Ubuntu release. The issue is appearing most frequently with Lenovo laptops but there are also reports of issues with other laptop vendors as well.
This issue appears to stem from the Intel SPI driver in the 17.10's Linux 4.13 kernel corrupting the BIOS for a select number of laptop motherboards. Canonical is aware of this issue and is planning to disable the Intel SPI drivers in their kernel builds. Canonical's hardware enablement team has already verified this works around the problem, but doesn't provide any benefit if your BIOS is already corrupted.
A respun Ubuntu 17.10 release with the updated kernel is expected, but as of writing the
download page
is still discouraging the use of 17.10.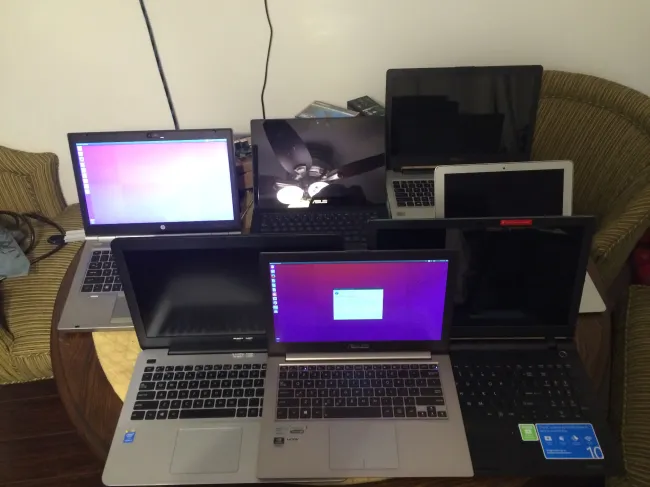 Should your BIOS be corrupted, you may need to replace your motherboard if there is not a removable flash chip. There are some reports that resetting the BIOS does work, but it's too early to know if that works for everyone. This issue has been confirmed for several different lines of Lenovo laptops including the Yoga and IdeaPad products. There is also the reports of it affecting a few Acer, Toshiba and Dell laptops.
When the BIOS is corrupted by the Intel SPI kernel driver, the effects range from being unable to save BIOS settings to no longer being able to boot from USB devices.
The Intel SPI kernel driver is responsible for reading/writing to SPI serial flash. Due to the SPI serial flash holding the BIOS and other platform specific data, Intel's driver is supposed to make the contents read-only, but clearly something is going awry with the driver in 17.10.
More details via
this Launchpad bug report
.