We Rely On Your Support: Did you know that the hundreds of articles written on Phoronix each month are mostly authored by one individual working insane hours? Phoronix.com doesn't have a whole news room with unlimited resources and relies upon people reading our content without blocking ads and alternatively by people subscribing to Phoronix Premium for our ad-free service with other extra features. You can also consider a tip via PayPal.
Steam's First Linux-Exclusive Launch Title Is Out
In the
comments
to this morning's article about
the Steam Linux survey numbers for last month
it was pointed out that as of last week there is a Linux-exclusive title currently on Steam.
Before getting too excited, it's far from being a AAA game that's launched exclusively for Linux nor anything that will drive mass amounts of people over to Linux in order to experience the game. The game that's currently Linux-only -- but Windows and OS X support is expected in about one month -- that launched on 31 July is Don't Be Patchman.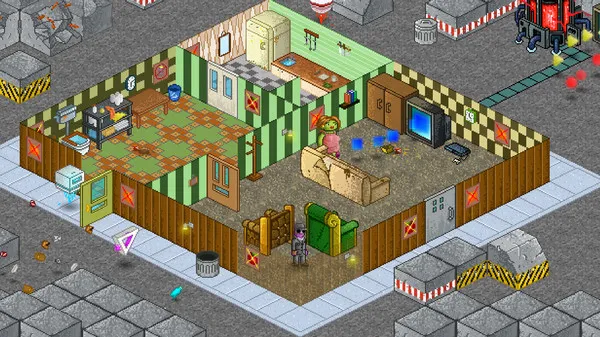 Don't Be Patchman raised around $27k CAD earlier this year on Kickstarter for developing this pixel-art action/adventure game. Should you be interested in this game, it's currently on sale for Linux gamers via
the Steam Store
. The page reads, "The first build available will be Linux / SteamOS only. There will be no initial Windows or OSX support - but that will come within a month."